It's a little bit late, but Hillary Clinton's presidential campaign is now hiring a security engineer to help boost the campaign's cybersecurity, and who knows, maybe this could be the job you've been waiting for.
The security engineer role, which is based in New York City, requires an individual that has Python scripting experience, is able to perform application security pen testing, and most importantly, has a key understanding of "the challenges and advantages unique to security and privacy in the public cloud and agile/DevOps environments".
Essentially, you will need to make sure that every single system used by Hillary's campaign is safe – with a particular emphasis on securing third party systems like the Amazon Web Services public cloud and making sure best practices are being carried out for the campaign's applications, as well as identifying and evaluating potential threats to the campaign's "internet presence" and analytics systems.
Clearly, anyone who wants this job likes a challenge, although most of it might not involve cybersecurity training, but more just having the guts to tell Hillary not to do certain dubious things, such as using a home email server to handle classified information, per say?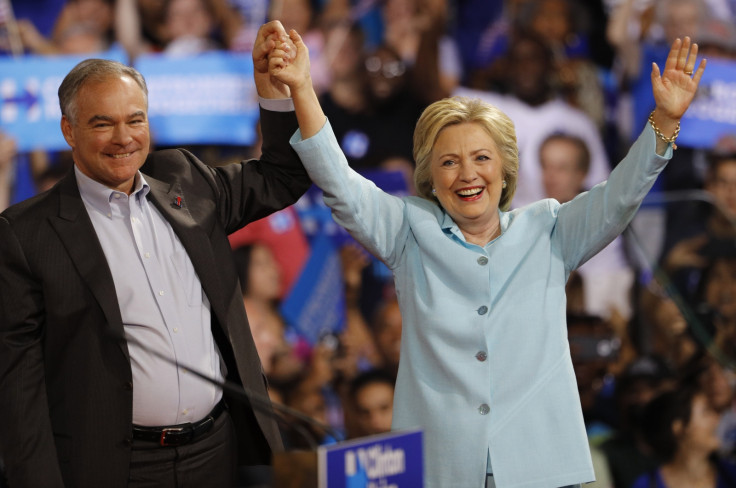 And while you're at it, maybe you could spend a bit of time looking at the Democratic Party's systems, following the WikiLeaks dump of almost 20,000 Democratic National Committee (DNC) emails released on Saturday 23 July revealing private details about Democrat donors, as well as a plot to undermine Bernie Sanders' campaign.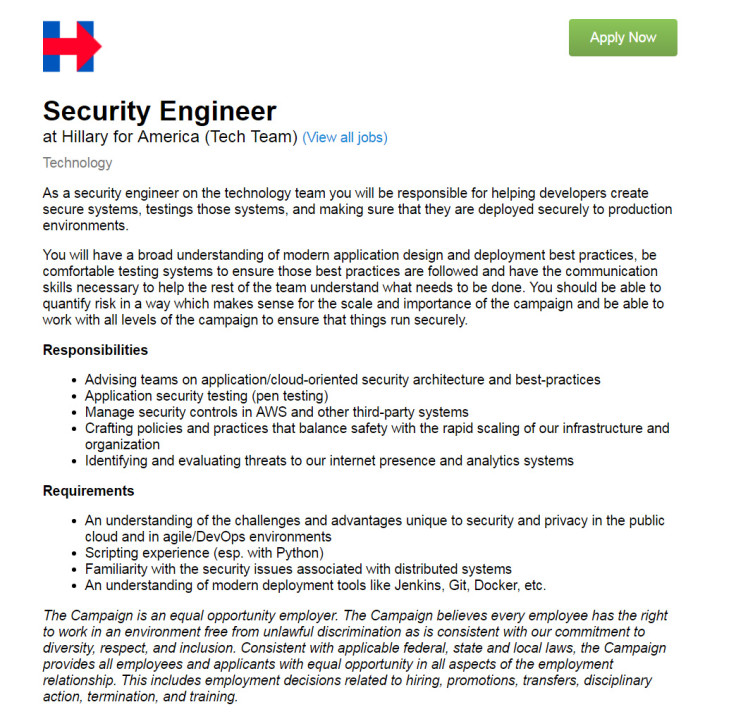 Hillary Clinton's campaign is now accusing Russia of using state-sponsored hackers to breach the DNC's systems with the express intention of helping Donald Trump's campaign, in order to influence the US presidential elections.
In addition to the security engineer position (kudos to Gizmodo for spotting it first), Hillary for America is also looking for a database analyst, as well as senior software engineers to manage both the back-end and front-end of her website. There are also positions available for product managers and designers, indicating that perhaps Hillary is planning apps or a more interactive website in the near future.
Enforcing basic cybersecurity practices, fighting against Russian hackers and Guccifer 2.0, who allegedly stole the emails from the Russians and leaked them onto the internet, trying to stop Hillary and the Democrats from looking like a laughing stock on the internet – what more could you ask for in a job?
Well, one more thing – perhaps ask Hillary's campaign to take down the job ad, since it's pretty much just told all the hackers in the world where the campaign's weaknesses lie.