Presumptive presidential nominee Donald Trump has blasted opposition candidate Hillary Clinton, claiming she "put the lives of Americans" at risk by allegedly mishandling classified information.
At a rally on Tuesday (5 July) in Raleigh, North Carolina, he said: "Hillary Clinton put the entire country in danger. It was confirmed that she routinely sent classified emails from an insecure private server that could be easily hacked by hostile foreign agents."
He continued: "Our enemies may have a blackmail file on crooked Hillary and this alone means that she should not be allowed to serve as president of the United States.
"We now know that she lied to the country when she said she did not send classified information. She sent vast amounts of classified information, including information classified as top secret. The lives of the American people were put at risk by Hillary Clinton [...] it turned out that we are not going to press charges, it's really amazing. We have a rigged system, folks."
Previously, Clinton was accused of using a private server for sending and receiving emails while serving as the US secretary of state. Controversially, many of the messages were retroactively described as classified and top secret.
The subsequent investigation by the FBI asked whether classified information "was improperly stored or transmitted on that personal system" which could have potentially led to an indictment – not a great look for someone on the campaign trail.
In the lengthy speech, Trump also accused Clinton of "bribing" attorney general Loretta Lynch after it emerged Clinton said she would consider extending Lynch's role if she is elected president. "It's a bribe!" Trump shouted during the rally.
The outburst came only a matter of hours after FBI director James Comey revealed his agency would not recommend prosecution for the email server incident – a decision which a number of angry GOP members spoke out against.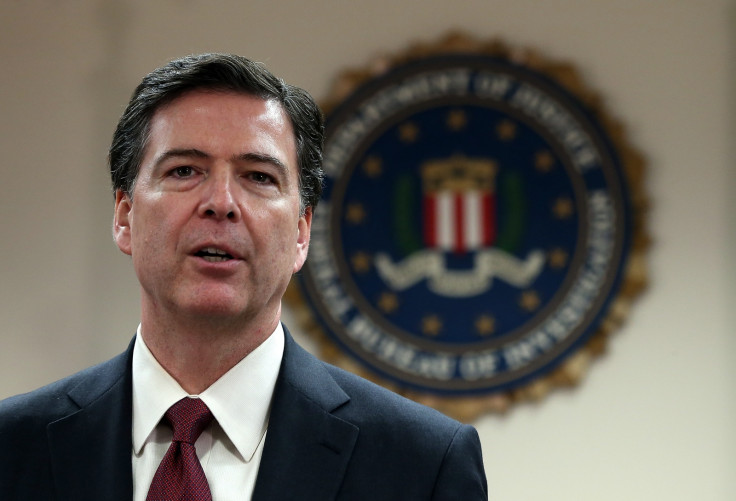 Senator Rand Paul, referencing a meeting between Bill Clinton and the attorney general, said: "We learned former president Clinton met with the Obama administration attorney general – the FBI director's boss – in private. Three days later the FBI director announces no charges are being brought against Hillary Clinton. The appearance is terrible."
As previously reported, FBI director Comey claimed that "no reasonable prosecutor would bring such a case" based on the evidence against Clinton.
In a statement, he elaborated: "Although we did not find clear evidence that secretary Clinton or her colleagues intended to violate laws governing the handling of classified information, there is evidence that they were extremely careless in their handling of very sensitive, highly classified information."
"This is not to suggest that in similar circumstances, a person who engaged in this activity would face no consequences. To the contrary, those individuals are often subject to security or administrative sanctions. But that is not what we are deciding now.
"As a result, although the Department of Justice makes final decisions on matters like this, we are expressing to Justice our view that no charges are appropriate in this case."
Recently, it was disclosed that suspected Russian hackers had successfully breached the networks of the Democratic National Committee. After the news emerged that state-sponsored cybercriminals had access to its computer systems for over a year, a man under the pseudonym 'Guccifer 2.0' then leaked hundreds of documents relating to Hillary Clinton's ongoing campaign.