Italian hotel with specific toilet for gay men blasted by LGBT campaigners
Le Camporelle bed and breakfast in Lecce has been slammed by campaign group Associazione LeA.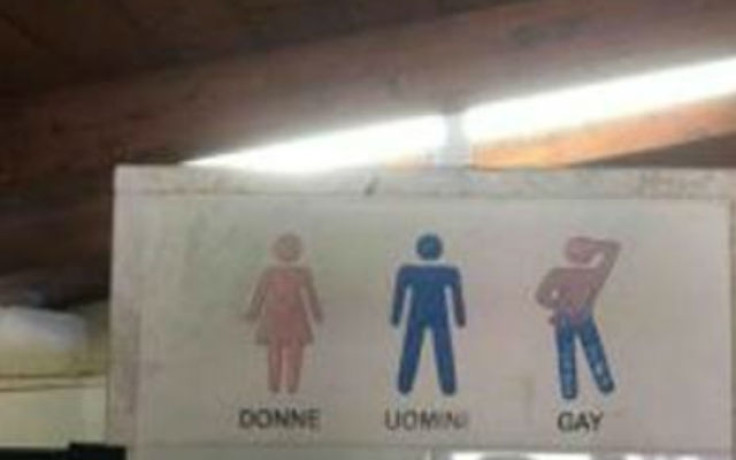 An Italian bed and breakfast has been criticised after photos emerged of its toilets, which feature the traditional symbols for men and woman – as well as a third category for gay men.
A picture of the toilets at Le Camporelle Lecce, southern Italy, were obtained by the LGBT rights organisation Associazione LeA and shared with Italian media on 13 August.
It shows a pink 'female symbol' next to a blue 'male symbol' and, finally, a blue and pink 'gay symbol' depicting the outline of a man standing in a sultry pose.
"It is frankly shocking that in 2017 there are still cases of this kind, where there is a great confusion between gender identity and sexual orientation and it is flaunted in such a misleading and homophobic manner in public places, which only humiliates and hurts people," said a spokesperson for the Lecce branch of LeA.
Le Camporelle's owner stressed that the sign had been erected about 15 years ago under previous management and that that it had always been covered up.
"We never thought of removing it because we could not see it," they told Repubblica, adding: "We found out that it had been tampered with and then we removed the sign to avoid further problems."
The sign actually hangs over a mixed toilet facility, for use by men and women of all sexual persuasions. It is distinguished from another toilet at the establishment, which is wheelchair accessible.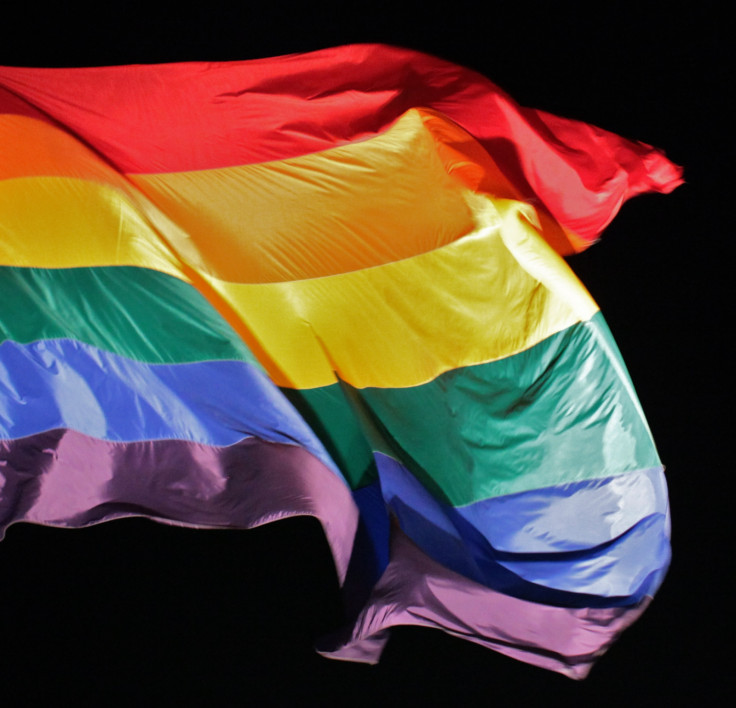 Italy's gay rights record is among the worst in western Europe
torbakhopper / Flickr
The owner added that plenty of gay couples had stayed at the resort and that his family has several "family friends" who are in gay relationships.
The incident comes after a report in May from Rainbow Europe that Italy is one of worst countries in western Europe for gay people.
It ranked 32 out of 49 European countries for respecting gay rights, finishing below Bosnia, Slovakia and Serbia. Malta finished top, ahead of Norway in second and then the UK.
Last week, a gay couple were reprimanded at a public swimming pool in Casreta for hugging. A lifeguard explained that there were "children present in the facility," according to Euro news site The Local.
© Copyright IBTimes 2023. All rights reserved.