An Italian newspaper has been attacked for running a promotion in which it gave away free copies of an annotated version of Adolf Hitler's Mein Kampf. Il Giornale, a right-wing daily publication which is owned by the brother of the country's disgraced former persident Silvio Berlusconi, gave copies of the book to readers who bought the first of eight volumes of a history of the Third Reich.
The decision drew fierce criticism from the Italian prime minister Matteo Renzi, who described the decision to give the book away - which was banned in many countries following the end of the Second World War.
In a statement, the president of the Union of Italian Jewish Communities, Renzo Gattegna, said: "The free distribution... is a squalid fact that is light years away from all logic of studying the Shoah and the different factors that led the whole of humanity to sink into an abyss of unending hatred, death and violence.
"It must be stated clearly: Il Giornale's operation is indecent. And in particular the message must come from those who are called to oversee and intervene concerning the professional ethics of Italian journalists."
The Israeli embassy in Rome admitted it was "surprised" by the decision, saying: "If they had asked us we would have advised them to distribute much better books for studying and understanding the Shoah [the Holocaust]."
The editor-in-chief of Il Giornale justified the decision in an editorial, claiming that readers had to "know it in order to reject it".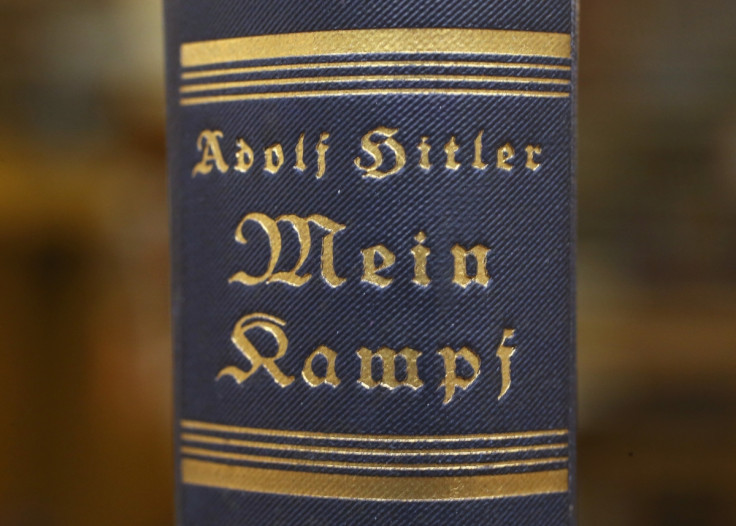 "The concerns of our friends of the Italian Jewish community, who always have and always will see us by their side... deserve all our respect," wrote Alessandro Sallusti.
The German state of Bavaria held a 70-year copyright on the book which had tacitly prevented its publication in Germany, and which came to an end last year. The Munich Institute for Contemporary History controversially republished it almost immediately "to thoroughly deconstruct Hitler's propaganda".