Following a dramatic split, Amber Heard, 30, who accused Johnny Depp of domestic violence and was granted a temporary restraining order against him, says money is "the lowest priority." The actress is mainly concerned about her safety, sources told TMZ.
Lawyers for Heard and Depp, 52, have been in talks over a settlement, and she did not respond to his offer of $50,000 spousal support. That's because the Pirates of the Caribbean star also wanted a 'mutual restraining order', which Heard refused, saying she was not the violent one, the site reports.
Her priority now is staying safe, and the Drive Angry actress sees herself as standing up for other victims of domestic violence, sources told TMZ, especially when the offender is rich and famous.
The couple did not have a prenup, and under California family law she is legally entitled to half of what Depp earned during their marriage. She will appear in court next Friday to seek a permanent restraining order.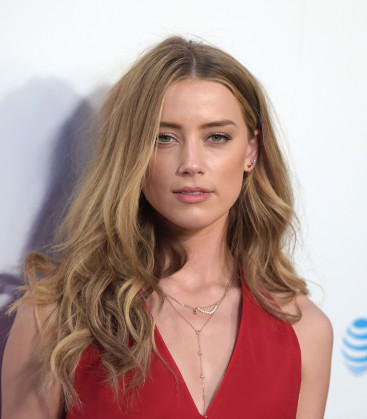 After Heard claimed that the Black Mass actor was physically abusing her. TMZ reported that the 30-year-old actress, who appeared in The Rum Diary and Magic Mike XXL, was also accused of domestic violence in 2009 towards her ex-girlfriend Tasya van Ree.
However, Van Ree said the actress was wrongfully accused of domestic violence. Van Ree said she and Heard were involved in an incident in Seattle years ago that has been "misinterpreted and over-sensationalized."
"I recount hints of misogynistic attitudes toward us, which later appeared to be homophobic when they found out we were domestic partners and not just 'friends,'" van Ree said in a statement released by Heard's spokeswoman Jodi Gottlieb.
Heard and Van Ree dated for five years and remain close, Van Ree said. "It's disheartening that Amber's integrity and story are being questioned yet again," she added. "Amber is a brilliant, honest and beautiful woman and I have the utmost respect for her."
Heard and Depp were married for 15 months before a divorce petition was filed last month.