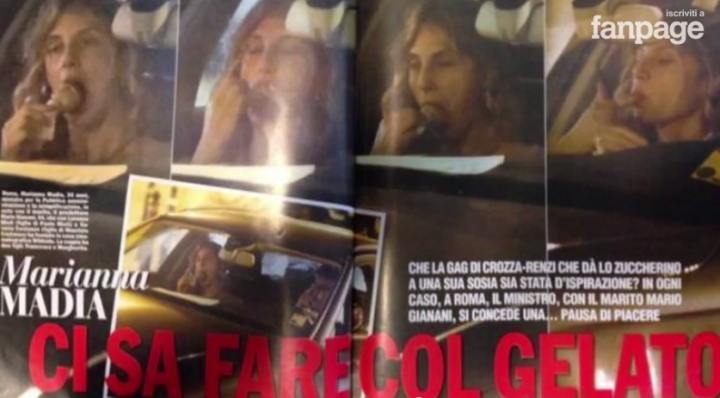 An Italian magazine has come under fire after it used pictures of a prominent Italian politician eating an ice-cream to imply she is skilled at performing oral sex.
The magazine Chi, infamous for having published the topless pictures of British Duchess Kate Middleton, also published the images of Public Administration Minister Marianna Madia.
The title above the pictures read: "She is good at doing it with an ice-cream."
The gossip paper, owned by former prime minister Silvio Berlusconi and run by journalist and television host Alfonso Signorini, is now facing a backlash with dozen accusing it of running sexist articles.
Following the row, Signorini declared he does not regret having run the article.
"I am really worried that while Italy is sinking into the financial crisis and unemployment, the entire left wing of our government is preoccupied about the article on Madia", he said and then added that Berlusconi's girlfriend, Francesca Pascale – who also criticised the newspaper's article – should be more coherent as "since yesterday she showed me her approval."
"Why should Madia be offended by the article? An intelligent woman would laugh about this whole situation," he concluded.
Referring to the article, Madia told the Italian press: "Everyone is responsible for who they are and what they do.
"I am responsible for Public Administration. Signorini, as editor of Chi, is responsible for what he publishes."
Rome Mayor Ignazio Marino described Chi's reporting as "vulgar and sexist" .
The article also prompted many Italian citizens, male and female, to take to the social media and use the hashtag #cisofareancheio,"I am good at doing it too" to post pictures of them eating ice cream.