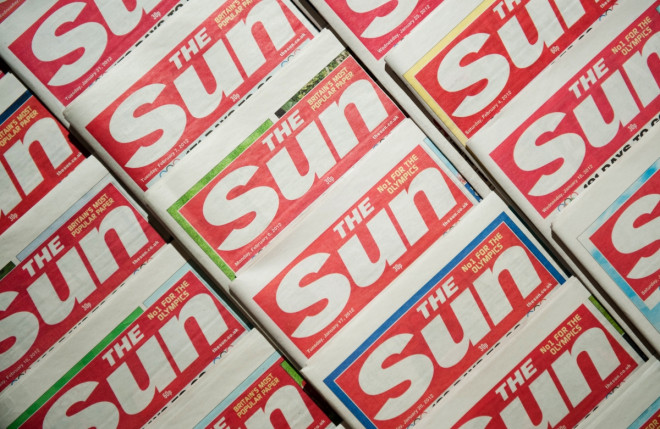 British tabloid The Sun will drop its Page 3 model for a free promotional World Cup mini-issue, which will be published alongside a condensed version of the regular newspaper.
The 20 million copies will be distributed throughout the UK, with the exception of Liverpool, where many have boycotted the paper over its coverage of the 1989 Hillsborough football tragedy.
As reported by the Guardian, the paper will not include the usual Page 3 glamour model for "fear of a marketing own-goal". The issues will also exclude the Dear Deidre column.
A spokesperson for the Sun's publisher, News UK, said: "This has absolutely no bearing on the Sun's commitment to Page 3."
Speaking to London's LBC Radio last year, David Dinsmore, the Sun's editor, said the paper would continue to publish topless pictures on Page 3, regardless of pressure from anti-sexism campaigners and an online petition.
When asked whether Page 3 was safe under his editorship, he confirmed that it was, adding that it was a "good way of selling newspapers".
More than 135,000 people have signed the No More Page 3 Campaign petition, calling for the tabloid to "take the bare boobs out of The Sun". Supporters include former Labour spin doctor Alastair Campbell, Caitlin Moran and Lauren Laverne, among others.
The campaign was started by Lucy-Anne Holmes in 2012 and has received cross-party supprot from 140 other MPs, as well as organisations and charities like UK Girlguiding, the National Union of Teachers, Rape Crisis, Women's Aid and The Everyday Sexism Project.
The majority of the 22 million copies of the World Cup edition will be distributed on 12 June in a deal with Royal Mail, to conincide with the opening day of the competition, while the remaining 20% will be delivered the next day.
The mini-issue will be published alongside the regular paid-for issue of The Sun, and a full-page advertisement in the promotional issue will cost around £300,000.
"We are pleased that we can do something so big and bold in the build-up to the World Cup," said a spokesman for News UK. "We are also proud to show our ongoing commitment to printed newspapers as a way of reaching a mass audience."