Italian Policemen Who Killed 18-Year-Old Federico Aldrovandi Get Standing Ovation [Warning Graphic Image]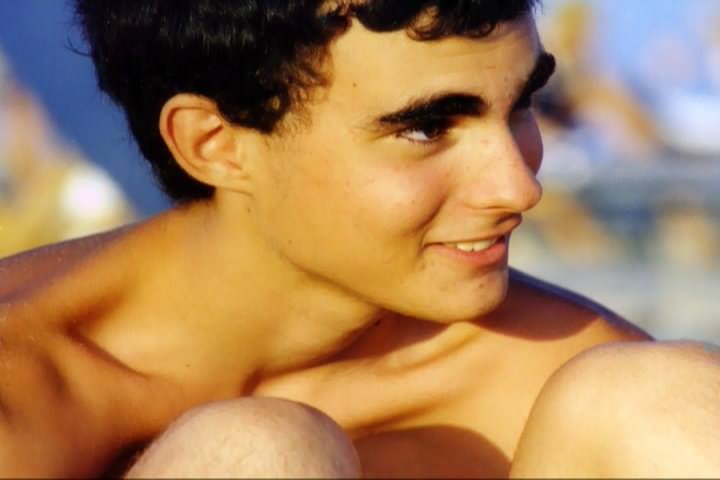 An Italian police union meeting welcomed three policemen convicted for the killing of an 18-year-old boy with a standing ovation that outraged the nation and was described as "shameful" by Prime Minister Matteo Renzi.
Officers Paolo Forlani, Luca Pollastri and Enzo Pontani were applauded at length as they walked in the conferences' hall of the Grand Hotel in Rimini, north eastern Italy, where the country's second largest police union, Sap, was holding its annual conference.
"The applauses are a dire and unacceptable act that offends the memory of a boy who is no more and renews his family's pain," said Italy's interior minister Angelino Alfano.
In 2012, at the end of a lengthy trial that highlighted the issue of police brutality, the three officers were found guilty of manslaughter over the death of Federico Aldrovandi, a teenager who died shortly after arrest in September 2005.
Aldrovandi was detained in Ferrara, near Bologna, for acting erratically while he was walking home early in the morning after a night out with friends.
He was found unconscious in a park of the Renaissance city, with his hands cuffed behind his back and his body covered in bruises. Emergency services' desperate attempts to revive him proved unsuccessful.
Judges at Italy's top court ruled that Forlani, Pollastri, Pontani and a fourth officer, Monica Segatto, who was not at the union meeting in Rimini, used excessive and disproportionate force to restrain him.
Aldrovandi was forced to the ground, beaten, kicked and hit with clubs, the Court of Cassation found.
During the beating he suffered from a head concussion and a cardiac failure that eventually led to his death.
Aldrovandi's mother said she was sickened by the warm welcome security forces reserved to those who killed her son.
"It's terrifying; I'm nauseated, I can't understand such behaviour but I've stop wondering about it since they killed my son," she said. "If they clap some convicts it means they support their actions."
The four policemen served only six months in jail, as the sentence was reduced under a partial amnesty.
Nevertheless police unions claimed they received an unjust treatment, as first offenders usually serve short sentences under house arrest or doing social work.
Sap police union secretary Gianni Tonelli maintained he applauded his colleagues because he believes they are not guilty.
"They've been unjustly sentenced and have suffered from an incredible damage," he told Radio 24.
"If Federico's mother suffers because of the applauses I'm sorry, but I do not reply to a mother's grief. However one must not mix up truth with pietism."
Other police unions distanced themselves from Sap. Police chief Alessandro Pansa expressed his solidarity to Aldrovandi's family and described his subordinates' behaviour as "deeply offensive".
© Copyright IBTimes 2023. All rights reserved.