An Italian 18-year-old claims she was turned down for a job because she has black boyfriend. Chiara del Gaudio said a shopkeeper told her he would rather hire someone in a relationship with a serial killer than with an African.
The teenager was applying to be a retail assistant at a shop in her native Turin but was rejected when the owner saw a picture of her and her Nigerian fiance Olivier Nicky.
"He contacted me by saying that he was interested in my resume, but after seeing my Facebook profile he told me that he did not like me and even advised me to remove photos with my boyfriend from profile," she told Corriere della Sera.
But the shopkeeper made a big mistake by conducting out the racist rejection on a phone messaging service, allowing Chiara to take screengrabs of his remarks and make them public.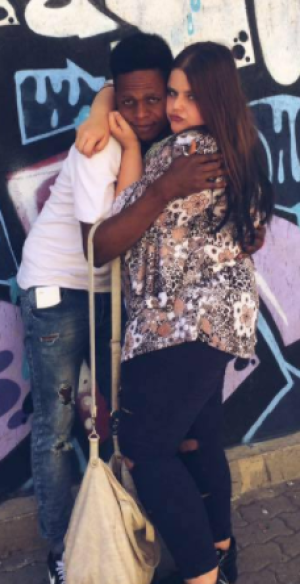 The record store owner initially wrote: "As far as I'm concerned, you can go out with the Monster of Florence [a 90s serial killer], but I'm not going to entrust the safety of my store to someone who shares their life with an African."
He also warned other users of a local job website to be wary of Chiara because she has "50 African boyfriends".
A furious Chiara replied: "What do you think? That I'm going to steal from your stupid shop to bring money to him? I'll let him into steal?
"Don't worry, if by just looking at my profile you think I'm not the right person for the job, I can understand that you are a very superficial person so I would not accept it. I wish you a good future."
Chiara's screengrabs were widely shared in the local community and the shop owner has reportedly received a lot of threatening messages and been forced to close his Facebook profile.
Maria Luisa Coppa, president of the Turin Union of Traders, told Repubblica: "Respect and integration are values that animate our activities. Episodes such as the one reported do not belong to our culture."
Turin is home to a large north African community, many of whom have have migrated to work for industrial firms such as Fiat.
Chiara said: "He could have told me that my CV was not good, I would have accepted that, but I did not think I would be a victim of racism because I was engaged to a man of colour."