Italy has declared a state of emergency in regions worst hit by the powerful 6.2 magnitude earthquake that shook the country on Wednesday, 24 August, and has claimed at least 250 lives. Amid ongoing rescue operations, another earthquake of 4.7 magnitude reportedly hit an area near Amatrice early on Friday, 26 August.
Amatrice has suffered the maximum damage with the death toll there close to 200 as of Thursday (25 August). The latest quake struck an area about 5km north west of Amatrice at about 4.28am UTC (Coordinated Universal Time) time, the USGeological Survey said. Mountainous towns of Arquata, Accumoli and Pescara del Tronto were among the severely damaged towns in the Wednesday quake.
Prime Minister Matteo Renzi announced €50m (£42m, $56m) in funds for restoration work in the quake-hit areas and has also cancelled taxes for the victims. Following criticism in the Italian press over faulty construction, the prime minister also announced a new initiative, called Italian Homes, but added it was "absurd" to think that complete quake-proof buildings can be built in Italy, the BBC reported.
He did not give a timeline for rehousing those who have lost their homes, but was quoted by Reuters as saying, "We need the pace of a marathon runner".
"We are the best in the world when it comes to managing emergencies, but that is not enough.
"We need to change our mentality. We need a new model of development, but also of prevention. ...Everyone says this after these events, but now is the moment for all of Italy, working together, to take a leap forward," the prime minister added.
Meanwhile, following the second consecutive night of rescue work that was hampered by frequent aftershocks, hopes of finding survivors has dimmed. More than 300 people are reported injured in the quake.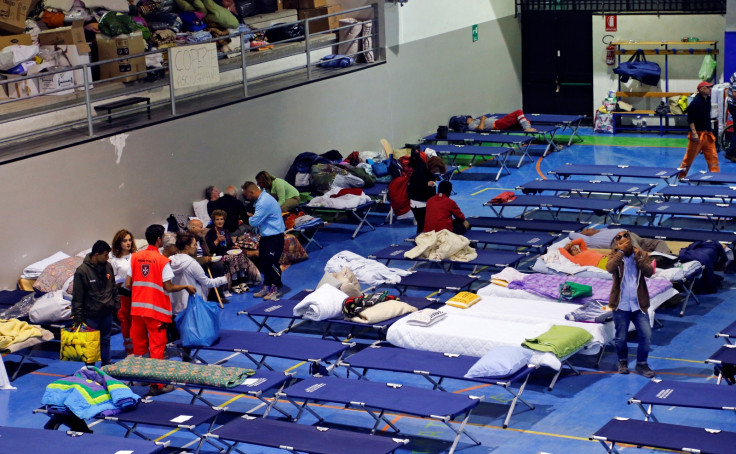 Reuters quoted rescue workers as saying that by Thursday night, they had pulled out around 215 people from the rubble, but with the passage of time, only bodies were recovered. Many children were among the dead, who had reportedly been spending their summer holidays in the region. The quake-hit towns are among popular holiday destinations in Italy – Amatrice being a historic town frequented by many visitors.
It has recently emerged that there were three British nationals among the quake victims in Amatrice. The Romanian government has also said that 11 of its citizens were missing following the quake.