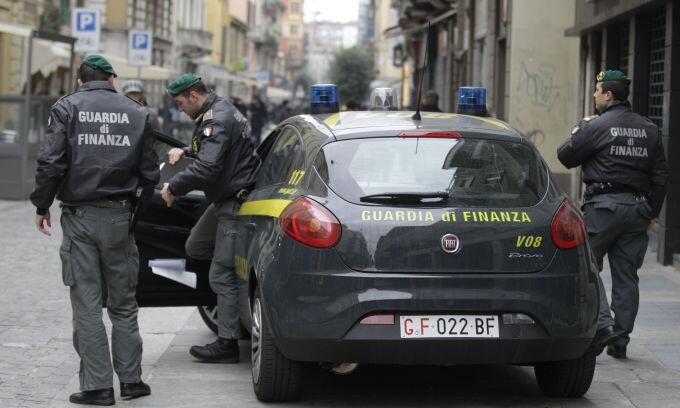 Italian authorities have raided dozens of football clubs' offices as part of an international tax fraud investigation that is shaking European football.
Financial police executed search warrants on the headquarters of 41 football clubs, including Italian champions Juventus, AC Milan, Inter Milan, Lazio, Roma and Napoli.
Naples prosecutors said some foreign clubs were also part of the investigation but did not identify them.
The inquiry reportedly involves some 12 football agents and more than 50 players including Paris Saint-Germain star Ezequiel Lavezzi, former Chelsea striker Adrian Mutu and Italian internationals Massimo Oddo and Antonio Nocerino.
Inter Milan owner Massimo Moratti told la Gazzetta dello Sport the club was only asked for some old documents. "It is nothing to be worried about," he added.
Prosecutors said a number of players' agents are under investigation for alleged conspiracy to avoid payment of "huge amounts of money" to the taxman, as they joined forces to set up bogus transactions during the transfer of players to lower the taxable income.
Footballers' contracts are also under police scrutiny, as detectives believe fringe benefits given and international taxation schemes might have been used to dodge taxes.
Prosecutors have so far identified only two agents - Alejandro Mazzoni and Alessandro Moggi - as involved in the investigation.
Moggi is the son of Luciano Moggi, a former Juventus managing director, who was at the core of the 2006 'Calciopoli' match-fixing scandal that rocked Italian football.
Cash-strapped Italian authorities have launched a crackdown on widespread tax evasion in the wake of the financial crisis. Tax inspectors have mounted raids on famous luxury resorts such has the island of Capri and increased controls on owners of yachts and SUVs.
In the last high-profile case, fashion designers Dolce & Gabbana were sentenced to one year and eight months in jail for dodging €200 million (£171m) in taxes.