Italy's Northern League leader ramps up anti-Muslim rhetoric: 'Islam is incompatible with our values'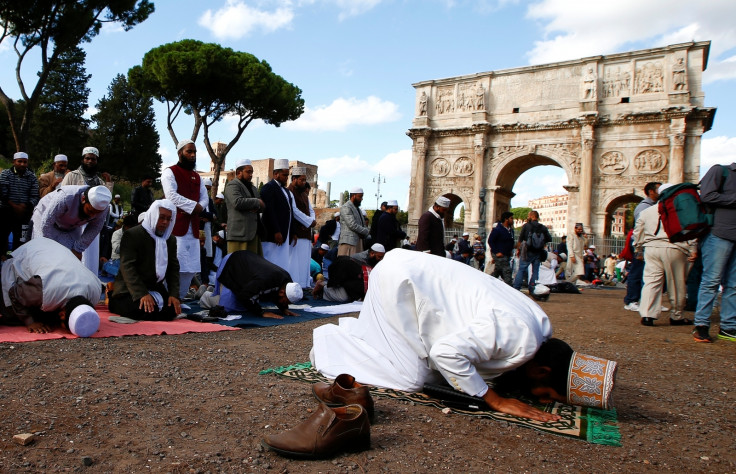 KEY POINTS
Northern League leader Matteo Salvini has vowed to close all "illegal Islamic centres".
He has promised to deport almost half a million illegal immigrants if elected in March.
Italy's Northern League leader has said that "Islam is incompatible" with Italian values and vowed to close all "illegal Islamic centres" in the country.
Matteo Salvini, who became leader of the anti-migrant and anti-EU party in 2013, made his comments in Umbertide, an Umbrian town where a major new mosque is being built, on Thursday (8 February).
"The problem with Islam is that it is a law, not a religion," he was reported to have declared by news agency ANSA. "In the name of a God it imposes a law, in my view incompatible with our values, rights and freedom.
"The fact is that in the literal interpretation of the Koran, which is not a text to be interpreted but considered the word of the prophet, women are worth less than men and Islamic law is worth more than Italian law," he added.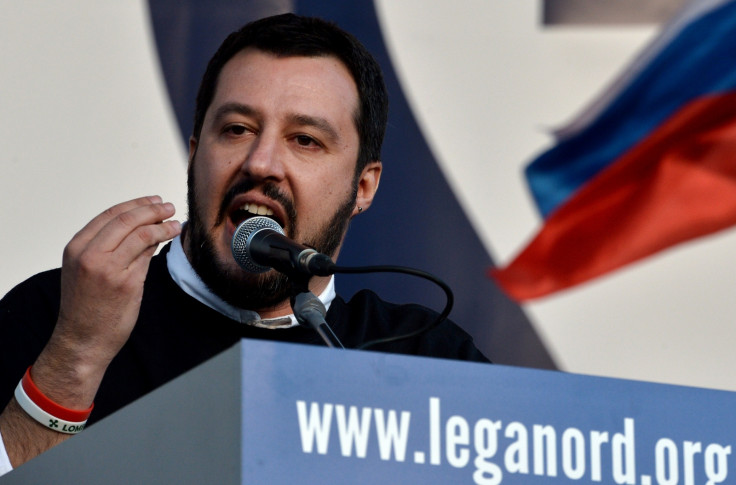 Northern League party leader Matteo Salvini said that Islam was "incompatible" with Italian values
Tiziana Fabi/AFP/Getty Images
He continued: "And therefore I don't want people to come to Italy who believe women are worth less than men."
Salvini has also vowed to shut down all "illegal Islamic centres".
"With the League in government, we will close all illegal Islamic centres, and those that do not fulfil the key principles of transparency, legality, openness and acceptance of our values, starting from the respect of women," he said on Tuesday (7 February).
Giorgio Gori, of the centre-left Democratic Party, echoed Salvini's views. "Salvini is right, let's close illegal Muslim sites," he said. "But first, let us respect the Constitution, and let us allow the construction of legal prayer sites, also for Muslims."
In recent weeks, Salvini has amplified his party's anti-migrant rhetoric with a series of controversial remarks.
After a white gunman shot six African immigrants in the city of Macerata at the weekend, Salvini commented that "unchecked immigration brings chaos, anger", and "drug dealing, thefts, rapes and violence".
He has promised to deport around half a million illegal immigrants if he is elected on 4 March.
"I'm sick of seeing the immigrants in the hotels and the Italians who sleep in cars," he told a rally in Rome in the summer. "This is the racist country."
Salvini's message resonates with many Italians who are feeling the pressures of a struggling economy and the overwhelming influx of over 600,000 immigrants who have landed on Italy's shores in the past four years.
Concerns are mounting that Salvini may join forces with the populist Five Star Movement, a party which shares his anti-EU and anti-migrant outlook, as well as his anti-vaccination views.
The two populist parties have both proposed scrapping a law which states that children cannot enrol in a creche unless they have been vaccinated against measles and nine other infectious diseases.
The pledge has sparked outrage after a deadly measles outbreak in Italy killed four and infected nearly 5,000 people last year.
Salvini has said that the measles, mumps and rubella (MMR) jab should be optional. He told reporters in January: "Vaccinations yes, obligation no."