It's Emma Watson's feminist voice that offends people – not her breasts
Watson put her head above the parapet and used her global profile to make a difference to women.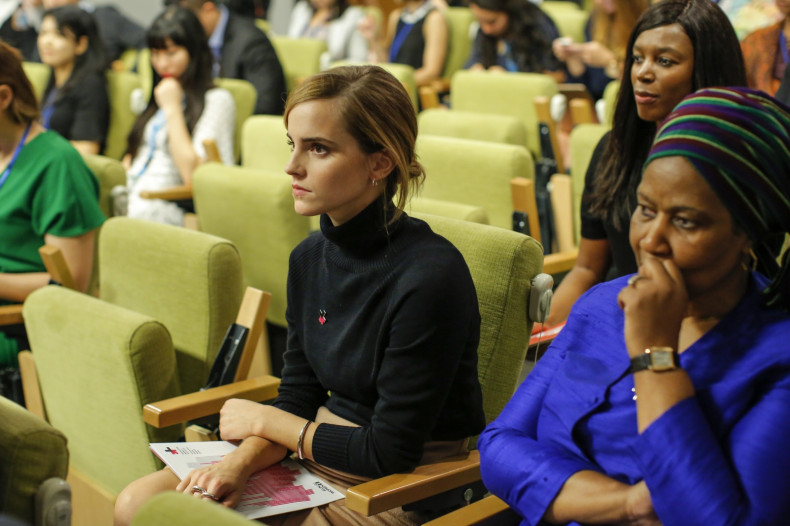 As an elected politician, I came late to the party as far as social media was concerned. I had a Facebook page to keep in touch with scattered friends and relatives, share pictures and look at memes of cute animals, but for a long time I avoided using social media to share political views.
Of course I gave in eventually and started using these platforms as a means to communicate with the electorate like every other MP, but I remain deeply uneasy about the way women who dare to express an opinion are trolled online.
And it's not just politicians; it's open season on women in all areas of public life. The actor Emma Watson is a good example of someone who has put her head above the parapet. Her breakthrough role playing a clever, resourceful young woman in the hugely successful Harry Potter film franchise has given her a global profile among millennials that's hard to match.
That's why she makes such a great UN Ambassador for women and girls, in a world where girls are still denied educational opportunity because they are girls, and a world where one in three women will experience sexual or domestic violence in her lifetime.
Emma was a child herself when she became famous, but her graduation into adult life has been accompanied by well-informed and passionate advocacy of women's rights. Personally, I'm grateful for her public support of my efforts in parliament to get the UK Government to ratify the lstanbul Convention, an international treaty aimed at preventing and combating gender based violence.
Yet every time Emma Watson talks about women's rights, she faces an avalanche of criticism. Last week she was hounded with abuse for appearing in a photoshoot in clothing that some people thought was too revealing, and not 'feminist' enough, during promotion for her new film, Beauty and the Beast.
Emma is more than able to stand up for herself; in an interview with the BBC at the weekend she said: "Feminism is not a stick with which to beat other women. It's about freedom, it's about liberation, it's about equality. I really don't know what my t--s have to do with it".
It's one thing to disagree with a person's political viewpoint; it's quite another to call them a 'slut' or a 'whore' in response – the words most often directed at women on Twitter, according to research by the think-tank Demos.
Why is that? Why do people attempt to shame women sexually when they open their mouths in a public domain? The Demos research also suggested that women are just as likely to be slut-shamed by other women on social media as by men.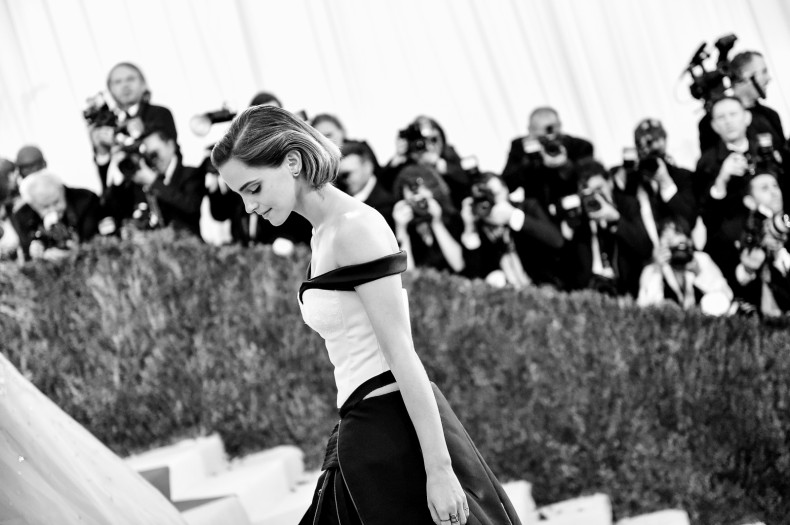 It's sad that in the 21<sup>st century, despite all the progress towards equality, women who 'get above themselves' by making their voices heard in public pose such a threat to stereotypical gender roles that they're quickly told to get back to the bedroom where they belong.
I suspect the abuse women take on social media is mostly a reflection of the gender inequalities that still characterise modern life, and the deeply internalised attitudes that go along with that. Nevertheless, it's hard not to conclude that there's a tribe of troglodytes out there, armed with smartphones, who have nothing better to do in their lives.
Yet abuse on social media doesn't just reflect existing inequalities; it also drives them. It drives women off social media. It encourages self-censorship. It makes us all think twice, knowing that any controversy may result in a barrage of personal, sexualised, obscene abuse.
Outspoken women MPs of all parties get threats of violence levelled at them, or their families. Labour's Jess Phillips, the former Tory MP Louise Mensch, the SNP's Tasmina Ahmed-Sheik; all of them have been outspoken in defence of women's rights, all subjected to horrendous levels of abuse on social media, some of it criminal and subject to prosecution.
The mainstream media has set an agenda where open season on women's appearance is seen as perfectly normal, so we shouldn't be too surprised when similar messages get amplified and proliferated in cyberspace, and quickly descend into outright abuse.
There's no doubt that social media operators need to take a harder line on trolls, but mainstream journalists need to take a long hard look in the mirror too. And each and every one of us can refrain from posting or sharing misogyny, and we can call out the bullies. It's really that simple.
---
Dr Eilidh Whiteford is the Scottish National Party Member of Parliament for Banff and Buchan.
---