A United Kingdom – the biographical love story between Sir Seretse Khama and his wife Ruth Williams of Botswana – is in cinemas from Friday (25 November). The captivating drama, starring David Oyelowo and Rosamund Pike, is directed by British screenwriter and director, Amma Assante.
Asante, 47, is best known for writing and directing A Way of Life (2004), and she also directed 2013 movie Belle.
Though born and bred in London, making this very special movie between initial star-crossed lovers Seretse and Ruth was particularly poignant due to the fact that both her parents are Ghanaian and experienced living under the British empire first hand.
In tribute to Seretse, who became Botswana's first president in 1966, the release of the film coincides with the 50th anniversary of the country's independence.
On bringing the love story to life, Asante told IBTimes UK: "The balance between the politics and the love story, and ensuring that both were important. Keeping the love story driving the piece – but ensuring there was politics as a backdrop.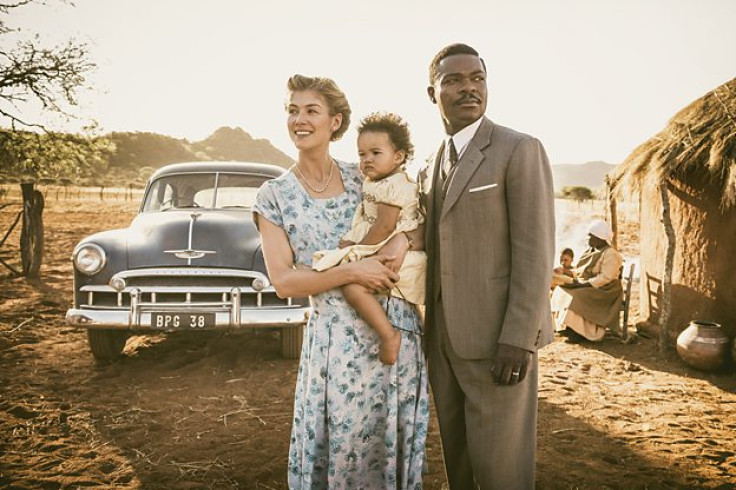 "The story in real life unfolded for about seven years, and we had to squeeze it down for the sake of time and for the sake of an audience watching the film to about two and a half years."
Speaking about filming on location in Botswana, Asante said: "It was a great pleasure and a privilege to film in Botswana – it's important to take in the traditions, be able to get a real sense of the people, and really have some of that DNA running through your film.
And the main difference of shooting between Botswana and London? "Mainly weather", Asante quipped, before adding: "Our last day was well over 50 degrees in Botswana, and our first day in London was minus three.
"I know very much that I can shoot in the cold – but I was really unsure about how my brain could work in that kind of heat. It was a huge contrast to me in terms of a practical sense – but a beautiful contrast in terms of visual aspects."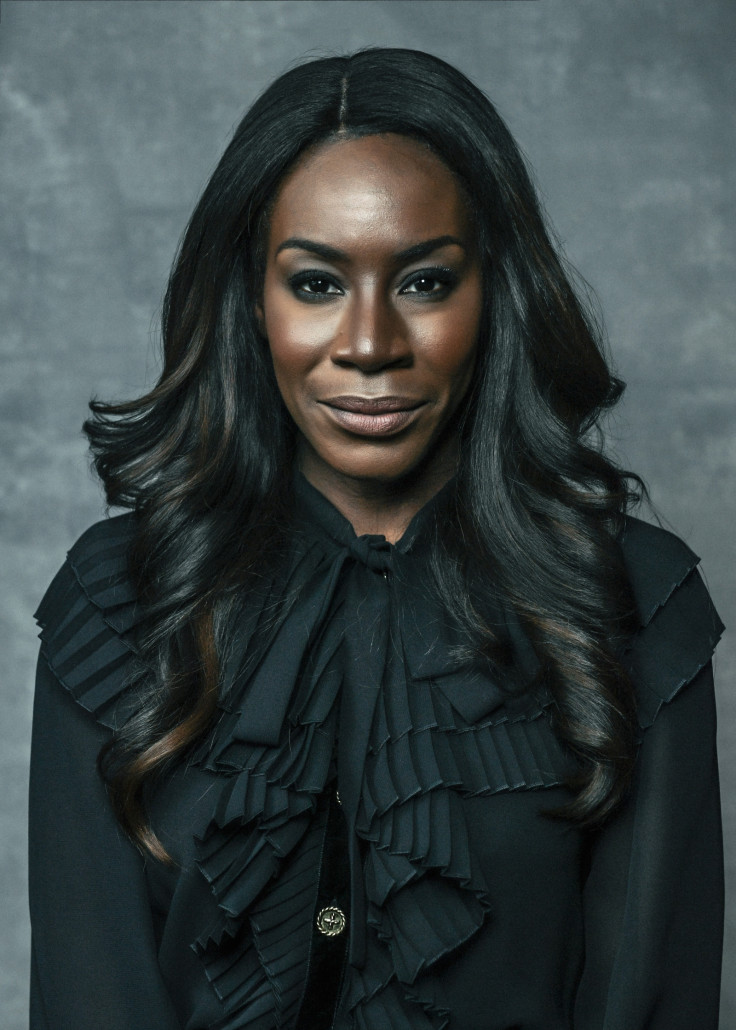 One of Asante's personal highlights of making the film was due to her African heritage. Referring to one of the high points of creating the film, she said; "Being able to express both sides of myself – which was an ongoing thing – both aspects of who I am as a person, British and African.
"I definitely felt it was my due right to be able to tell the story because of being born of parents who are African, raised in a colony that became independent, understanding something of what it was like to live under the British empire through my father, through my mother.
"With that very British side of me I could identify with Rosamund's character, really identify with the home life even though her father is white. And just the world I was able to put on screen of London; it's my London," she continued.
A United Kingdom is in cinemas from 25 November.