Kendall Jenner recently caused a stir when it was reported that she will quit the Keeping Up With the Kardashians show to focus on her modelling career, and now the budding model has revealed she is comfortable taking her fashion career to the next level by baring all.
The 18-year-old, who posed nude for the cover of Love magazine this month, spoke to Australia's KissFM recently and said shooting semi-nude is "about energy and vibes and good music - so it's not weird in any way!"
When the brunette beauty was asked if it is weird when the photographer asks her to take her top off, she said no and replied "The people that I work with make me very comfortable".
Photographed by David Sims, who also famously snapped a topless Kate Moss for Calvin Klein, the cover shows the young member of the Kardashian clan wearing just a pair of jeans and an oversized fur hood.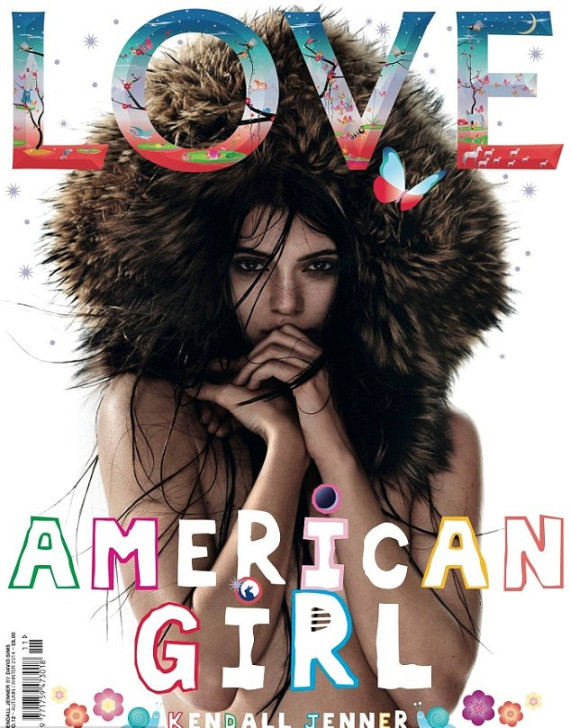 Adding to a stream of recent high-fashion achievements including walking the runway for Givenchy in Paris Fashion Week and Chanel's winter show last year, the brunette beauty stares sultrily into the lens with her arms crossed over her chest to protect her modesty.
While the Kardashians star appears completely nude in the photo she explained in the interview, "I have pants on but you can't see them, but I have no top on".
Kendall Jenner is following in her older sisters' footsteps, as Kim Kardashian famously posed nude for Playboy in 2008 and Khloe Kardashian took part in a naked photoshoot for People for the Ethical Treatment of Animals (Peta) in 2010.