It's official: OnePlus 5 launching on 20 June
The smartphone will be launched in India on 22 June.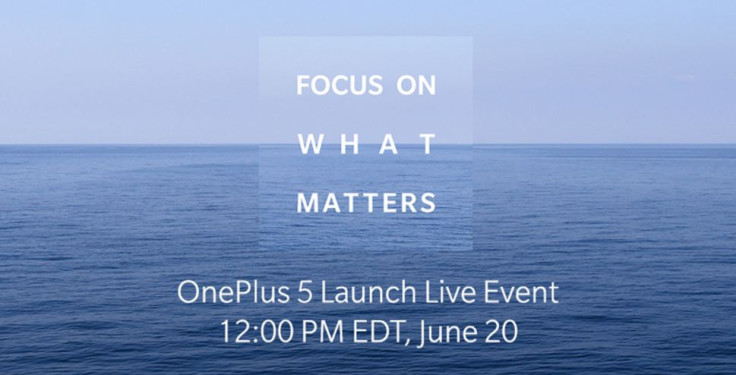 Chinese smartphone manufacturer OnePlus on Tuesday (6 June) said it will launch its next flagship device later this month.
The launch event will take place at 12pm EDT on 20 June, for exclusive online reveal of OnePlus 5. During the official keynote, the company will disclose what makes the OnePlus 5 more special than others, it said in a blog post.
Following the keynote, OnePlus will organise pop-up events across the globe, allowing customers to experience the OnePlus 5 first-hand and be the first to purchase the smartphone.
Apart from the global launch, OnePlus is also holding a separate launch event in India. The event is scheduled to take place on 22 June at 14:00 local time in Mumbai. Indian consumers can even set an SMS alert to watch the launch live and win a OnePlus 5. The names of the winners will be announced via Facebook on 30 June.
Except the launch, the company has not revealed much about the hardware features of the smartphone, although last month it said OnePlus 5 will use the Snapdragon 835 processor to deliver smooth, powerful and efficient performance. With Snapdragon 835 inside, the smartphone would be able to load and run graphically-demanding apps fast.
Founder and CEO Pete Lau said: "But choosing the right components is only the first step. You also have to optimise performance to create the best user experience. When we began developing the OnePlus 5, we envisioned a smartphone with flawlessly smooth performance. To illustrate how we made it happen, we'd like to share a bit about our process."
© Copyright IBTimes 2023. All rights reserved.