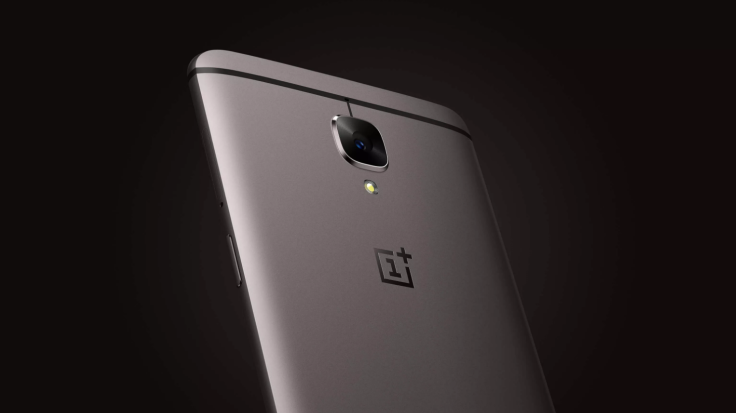 With smartphone price tags seemingly increasing with every passing year, OnePlus' low-cost, high-quality handsets have never looked so appealing. In 2016, OnePlus blessed cash-savvy Android fans with a pair of top-spec devices: the excellent OnePlus 3 and its mid-cycle upgrade, the OnePlus 3T.
Logically, you would think that a OnePlus 4 is in the works for 2017, but recent murmurs spilling over from the ever-churning mobile rumour mill have suggested that the next OxygenOS-powered flagship will skip over number four and launch as the OnePlus 5.
Below we'll take a look at the reason behind the possible name change and piece together everything we know so far about OnePlus' headline smartphone for 2017.
OnePlus 5: Release date, price and will it be invite only?
Update - 3 May: While there wasn't much doubt, we at least now know that OnePlus is indeed making a new smartphone for 2017. Shocker.
The confirmation came OnePlus CEO Pete Lau who posted a cartoon-y image of a phone in construction on Weibo.
As for its release date, based on past form alone, the next OnePlus is likely to arrive at the tail end of Q2 or the very start of Q3 2017. Narrowing it down further, the OnePlus 2 and OnePlus 3 hit online stores in the months of July and June respectively. With the updated OnePlus 3T launching in November 2016, a seven-month gap isn't out of the question for an industry that is always pushing for constantly updated hardware.
Update - 9 May: An image posted on the OnePlus official Weibo page has teased that the OnePlus 5 will launch in the Summer. The image includes both a "Hey Summer! Give me five!" caption and "Hello 5" text.
It's as much of a guessing game when it comes to price too. OnePlus has consistently undercut the opposition when it comes to offering a premium experience for a shoestring price, and while that is more than likely to continue, UK buyers will undoubtedly be feeling the Brexit blues once again.
The OnePlus 3 originally hit UK shores for £309 before a £20 Brexit bump kicked in, while the OnePlus 3T currently retails at £399. We have high hopes that the OnePlus 5 will not tick past the £400 mark – even if that would still be a reasonable outlay considering the competition.
As for OnePlus' notoriously consumer unfriendly invite system, it's dead and not coming back. Don't believe us? Here's OnePlus co-founder Carl Pei during the OnePlus 3 launch: "Invites are gone forever from future OnePlus product launches."
OnePlus 5: Why isn't it going to be called the OnePlus 4?
Conventional wisdom dictates that four comes after three, but in OnePlus' homeland of China the number four is seen as unlucky. In many East Asian cultures and tongues, the pronunciation and spelling of four is almost identical to words for "death" and generally a harbinger of bad luck (like the number 13 in the West).
As such, it is not uncommon to see four omitted from sequential products originating from China, or residential streets skipping it entirely. This isn't set in stone for the next OnePlus, but several early rumours noted that the phone will indeed be called the OnePlus 5.
Update - 18 May: OnePlus, perhaps inadvertently, confirmed in a blog post regarding the device's camera (more info below) that the phone is indeed named OnePlus 5.
OnePlus 5: Specs and OxygenOS
The OnePlus 3T was (and still is) a smartphone powerhouse, with Qualcomm's then-latest chipset (the Snapdragon 821) and a whopping 6GB of RAM. How do you top that?
Enter Qualcomm's latest flagship processor, the Snapdragon 835, developed in partnership with the current King of the Android pack, Samsung. The Samsung Galaxy S8 was the first smartphone to house the next-gen chip for its US model, with rival devices such as the LG G6 and HTC U Ultra all opting for the Snapdragon 821.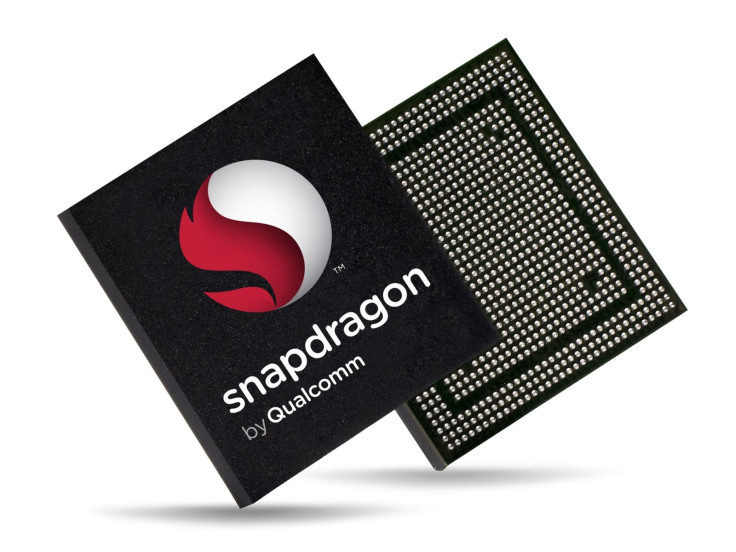 It's not out of the question to think that Samsung has an exclusive deal in place with Qualcomm considering the manufacturing partnership, but with a rumoured late-April release date ahead of the full S8 reveal on 29 March, OnePlus' latest contender could swoop in after any exclusivity arrangement ends. Up to 8GB of RAM is supported by the processor, and expect no less than the 3T's 6GB.
Update - 23 May: Following the launch of the Samsung Galaxy S8 and S8 Plus, Sony's Xperia XZ Premium and the HTC U11 have both included Snapdragon 835 chipsets. Further leaks make it seem increasingly likely that the OnePlus 5 will follow suit, with early benchmarks setting huge scores.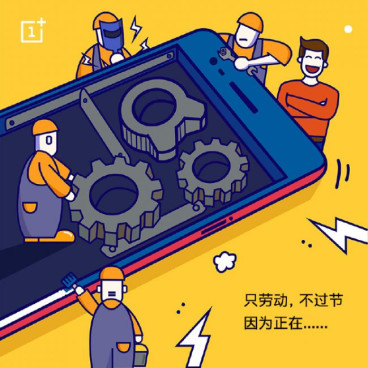 Otherwise, you could bet money on the fact that a new version of OnePlus' now Android Nougat-based OxygenOS UI will be front and centre on the next OnePlus smartphone, with a hefty battery accompanied by "Dash Charge" included for plenty of screen-on time and Google Assistant for all your voice-activated feature needs. Expect internal storage of at least 64GB too, although an external SD card slot may be too much to ask, with Pei calling it"not a good user experience" in mid 2016.
Don't get your hopes up for virtual reality support though, as despite launching the OnePlus 3 with a bespoke headset, when asked about potential Google Daydream support for the 3T OnePlus' outspoken exec pulled no punches: "Why? VR with a phone strapped to your head is cute but not really useful in the near term."
OnePlus 5: Display
The topic of the OnePlus 5's display has also raised a few eyebrows. A Weibo post from November 2016 hinted at an upgrade from the Full HD resolution found on the OnePlus 3 family to Quad HD. The post also noted that the screen size could drop to 5.3in. While a boost to Quad HD sounds plausible, the drop in size seems less so, but we'll keep our ears open for stronger-sourced rumours.
Another point of debate is the type of panel. Carl Pei promised in a tweet in October 2016 that "OnePlus will be staying with Optic AMOLED displays for the foreseeable future," although initial stock shortages of the OnePlus 3 - and a small community outcry over initial sRGB accuracy - may have soften the Chinese OEM's stance. We hope that isn't the case, however, as while LCD displays can still shine, the OnePlus 3 and 3T wore AMOLED very well.
OnePlus 5: Camera and design
The 16MP Sony lens on the rear of the OnePlus 3 and 3T didn't quite match up to the industry-leading smartphone snapper standard of Samsung's Galaxy S7 range, but it still impressed us in our review. Solid colour reproduction, OIS performance and HDR all made for a great camera experience, but OnePlus will no doubt be pushing for improvements in this area for the OnePlus 5.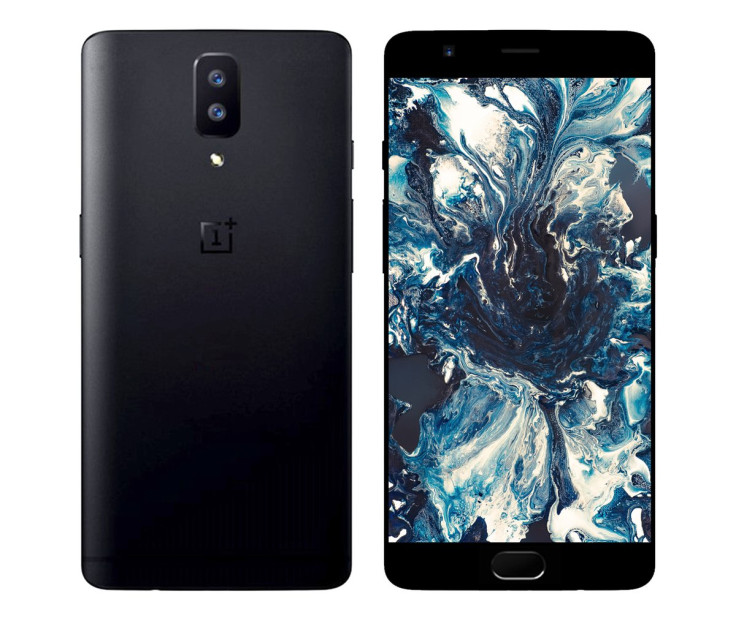 The aforementioned Weibo post prompted speculation about a dual-lens shooter with some kind of mixed reality functionality. The latter part reeks of wishful thinking at this stage, but a dual-lens set-up sounds plausible, and would see OnePlus follow a trend set by Apple, Huawei and other phone makers – but we will have to wait and see on this front.
Update - 18 May: What we do know is that photography experts DxO has partnered with OnePlus for production of OnePlus 5's camera. How exactly this will translate to the final product is unknown, but OnePlus claims the partnership will ensure "clearer, more beautiful photos" from its upcoming device.
The OnePlus 5's actual design is an equal mystery. With no solid rumours or leaks to go on as yet, we can only guess OnePlus' plans based on its recent history. Both the OnePlus 3 and 3T answered a lot of fans' prayers by ditching plastic and going for a full metal uni-body design, and we fully expect the OnePlus 5 to flaunt the same aluminium finish.
The big unanswered question, however, is will the OnePlus 5 sport a traditional 3.5mm headphone jack. Alleged hands-on leaks showing the bottom of the phone (complete with a USB-C port) show that if there is one it certainly isn't in its usual spot on OnePlus phones. A cryptic Pei tweet has led some to believe that the headphone jack could now be on top, but we'll have to wait and see.
Update - 23 May: OnePlus' official Twitter account has hinted that a number of colour options will be available for OnePlus 5 buyers. Here's the teasing tweet:
We'll be updating this article as more news on the OnePlus 5 surfaces, so stay tuned to IBTimes UK Tech for all the latest news, rumours and water cooler chat on OnePlus's 2017 superphone.
What specs and features do you want to see on the OnePlus 5? Let us know on Twitter @IBTimesUKTech