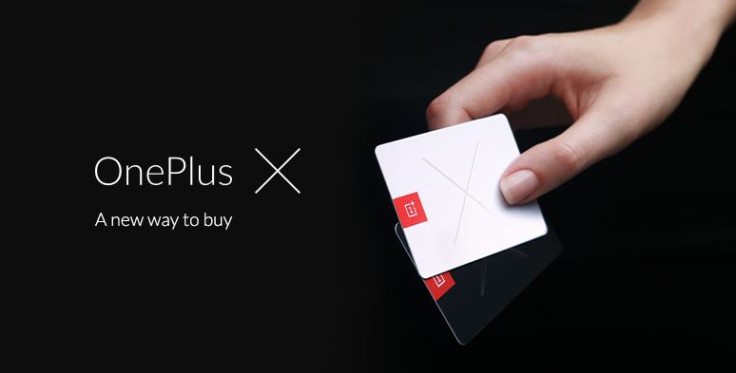 Like its predecessors, OnePlus X will also be available for purchase via invites. Those who sign up for the reservation list will receive their invites before the official release date. The company has scheduled the release of the new smartphones for 5 November in Europe, Hong Kong, India and 19 November in North America.
But if you are one of those who don't like the traditional invite system, then the Chinese startup company has a solution. The handset will be available for purchase without an invite at a slew of pop-up events in a number of cities across the globe.
While the company has not mentioned the number of smartphones that will be available in this way, it said it would be selling a "limited number" of the brand new smartphones via the pop-up stores. Those attending the event will be able to buy one without an invite.
The first OnePlus X pop-up event is scheduled in Paris (Colette 213 Rue Saint Honoré, 75001 Paris, France) between 2-4 November (11am). In the same way, the following cities will also get their own pop-up events on the dates mentioned in brackets.
London (7 November)
Berlin (9 November)
Rome (11 November)
Hong Kong (12 November)
Los Angeles (21 November)
OnePlus fans in India have not been left out either. The company will hold its Experience Day event on 2 and 3 November in Mumbai and Delhi respectively. You can always sign up for an invite through the company's website, in case you fail to grab a smartphone from the above mentioned pop-up events. Head over here to know more about the pop-up stores.
The company promises to roll out invites on a regular basis in November, with some 10,000 invites having already been sent out on 29 October, the day the handset was unveiled. You can get invites by joining in social promotions and competitions. Those who have ordered the OnePlus X can also send invites. But keep in mind that the invitations are limited in number.