iTunes 11.1 Kills Custom IPSWs for iOS 7, Claims Hacker
iTunes 11.1 breaks iREB on s518900x devices
The new version of iTunes 11.1 reportedly kills custom IPSWs for the latest mobile operating system, iOS 7.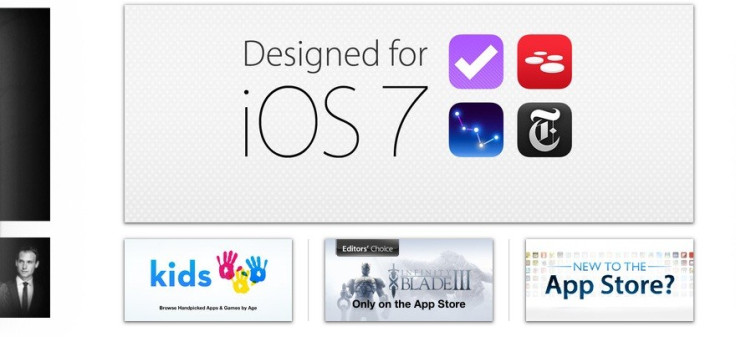 Well-known iOS hacker, iH8sn0w, has confirmed via Twitter that Apple has killed the ability to restore custom IPSWs (iPhone Software) for iOS 7 with iTunes 11.1.
"So iTunes 11.1 seems to kill Custom IPSWs for iOS 7. Alternatives will be needed to perform custom restores," tweeted iH8sn0w.
Besides, iTunes 11.1 also breaks iREB (which is a graphical user interface application by iH8sn0w. It uploads 3 pwned files using iTunnel so that iTunes can accept custom IPSW firmware) on s518900x devices such as iPhone 2G, iPhone 3G and iPod Touch 1G, reports iClarified. However, it now appears that iH8sn0w has started working on a tool to restore firmware without iTunes.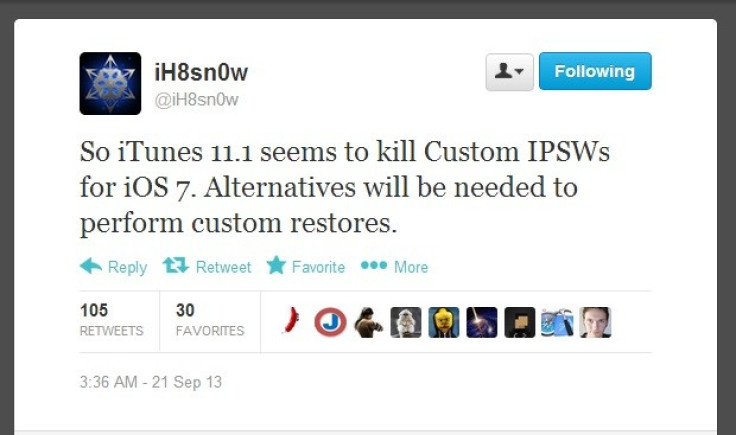 Earlier, iH8sn0w had announced that Apple had stopped signing for iOS 6.1.3/iOS 6.1.4 for the devices capable of running iOS 7. Those who wish to downgrade their devices to iOS 6.1.3/iOS 6.1.4 will no longer be able to do so if the device is running on iOS 7. Also, users will not be able to save SHSH blobs.
Ahead of the iOS 7 public release on 18 September, Apple rolled out the final version of iTunes 11.1. iTunes 11.1 was available as beta version for registered developers, bringing several noteworthy features and support for iOS 7 as well as the new iPhones,notes iPhone Hacks. One of the key features is Apple's new free music streaming service, iTunes Radio.
Other features include Genius Shuffle, which can search and find songs "that go great together". With Podcast Station, users can create custom stations of their favourite podcasts that update automatically with new episodes. Users can also take advantage of iTunes to sync their favourite music, movies and more devices with iOS 7. It is now easier to quickly organise and sync apps to iPhone, iPad and iPod Touch.
Also read: Android 4.4 KitKat to have Redesigned Apps, Suggest Leaked Photos
© Copyright IBTimes 2023. All rights reserved.