A few purported photos of Google's upcoming Android 4.4, code named as KitKat, running on Nexus 4 has leaked revealing its features.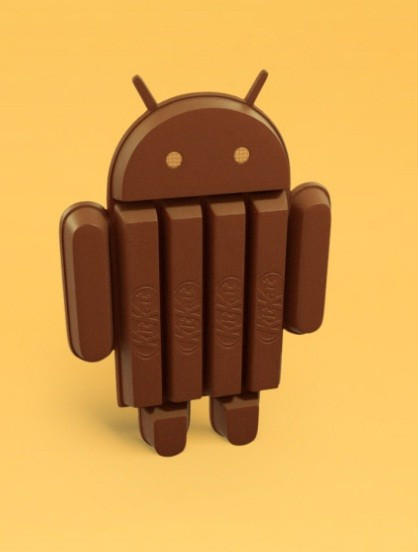 The screen shots have been first published by 9to5Google, who claims to have obtained these photos from certain unnamed Source. The leaked photos show redesigns stock apps such as Phone Dialer and Messaging on Android 4.4 KitKat. Besides, the photos show new lighter colour, grey icons on the status bar and a screenshot for Google keyboard update.
The photos also suggest a coloured status bar, which changes according to the colour scheme of the app. This features, spotted in the leaked photos, can be found in the Paranoid Android custom ROM, notes Android Beat.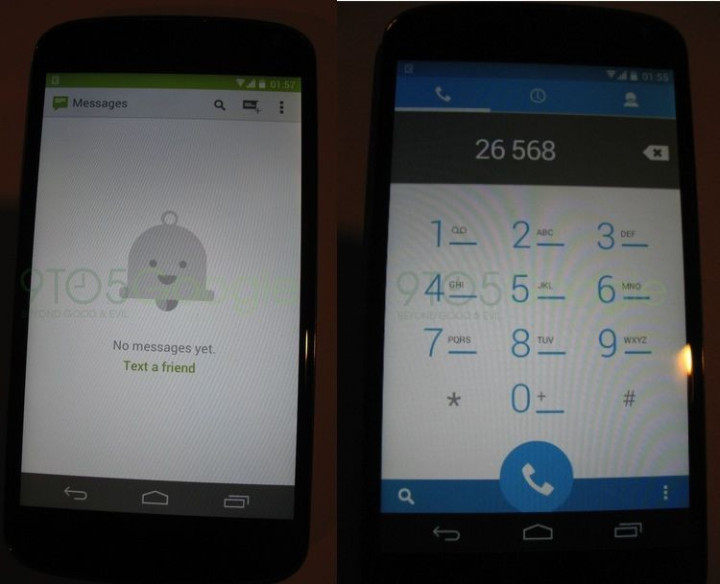 There is another leaked version, which reveals the About phone details of Nexus 4. The Android 4.4, as seen in the photo, with baseband version M615A-CEFWMAZM-2.0.1700.94 and kernel version 3.4.0-perf-g46e31c4 was built on 30 August.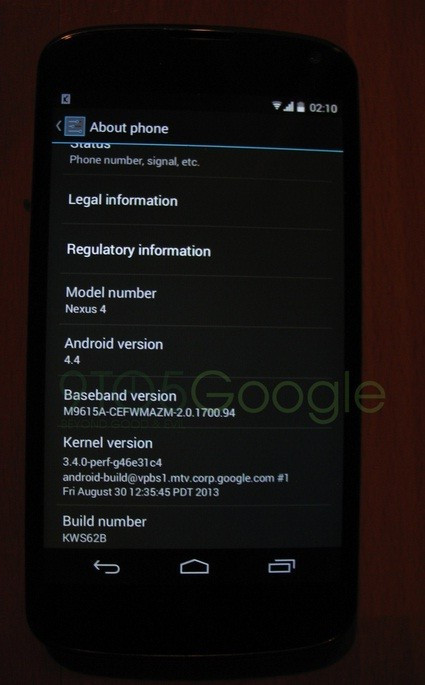 Earlier this month Google announced the successor to Jelly Bean as Android 4.4. KitKat, not Key Lime Pie, as rumoured previously. The new code name was confirmed by the head of Android, Sundar Pichai, who posted a picture of a giant Android figure made from the fingers of a KitKat bar, in his Google+ account with a note, which reads, "Love the new #AndroidKitKat statue and can't wait to release the next version of the platform that is as sweet as the candy bar that's one of our team's favorites."
The Android 4.4 KitKat, has been rumoured to make its debut with Google's next Nexus branded smartphone, widely known as Nexus 5. The Nexus 5 is likely to be the first Google's device to run on Android KitKat.
Also read: Samsung Galaxy Note 3 with Flexible Display to Release in October