Following the public release of its latest mobile operating system, Apple has reportedly stopped iOS 6.1.3/iOS 6.1.4 for the devices capable of running on iOS 7.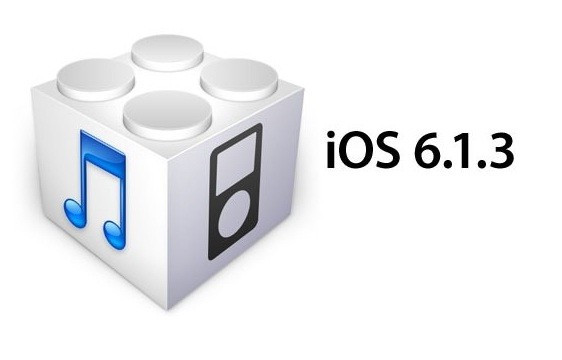 iOS hacker, Steven De Franco, who is commonly known as iH8sn0w has confirmed via Twitter as well as through iH8sn0w blog that Apple has stopped signing for iOS 6.1.3 and iOS 6.1.4. The tweet does not reveal many detail but just reads: "Looks like Apple is finally started to stop signing 6.1.3/6.1.4."
This means those who wish to downgrade will no longer be able to do so if the device is running on iOS 7. Besides, users will not be able to save SHSH blobs, notes iClarified.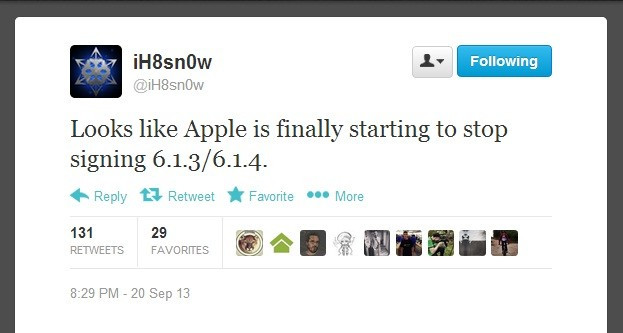 However, those who wish to give a last-minute try may follow our step-by-step guide to downgrade iOS 7 to iOS 6.1.3/iOS 6.1.4.
iH8sn0w has also updated his blog following the public release of the iOS 7 firmware. The hacker mentions a possible iOS 6.1.3/iOS 6.1.4 untethered A5+ jailbreak, which is expected soon.
"It is worth staying on 6.1.3/6.1.4 while iOS 7 is out if you want the chance to jump on board the potential A5+ 6.1.3/6.1.4 jailbreak. Once an iOS 7 jailbreak goes public, then you should have no concern about the upgrade," notes the iH8sn0w blog.
The hacker has also advised users to save iOS 6.1.3 SHSH blobs with iFaith, TinyUmbrella or redsn0w.
"There is a lot of confusion about having to be running iOS 6.1.3 to obtain such blobs. No, that requirement only applies if you're dumping blobs right off the device. Which also makes me mention, if you have a firmware below 6.1.3 and do not have SHSH blobs for it, make sure to grab those blobs with iFaith. If you have obtained thses SHSH blobs, you are free to upgrade to iOS 7 and downgrade back down in case of anything getting released (which does not apply to A5 users)," says iH8sn0w.
Also read: iTunes 11.1 Kills Custom IPSWs for iOS 7, Claims Hacker