Tara Palmer-Tomkinson spoke candidly about death in her last ever interview. Despite vowing to overcome a non-malignant brain tumour, the 45-year-old described the kind of funeral she would like to have.
She said: "I don't like funerals where everyone has a good time and gets drunk.
"I want a simple service, a positive eulogy and meaningful readings."
Prince Charles' goddaughter also told The Mirror, she would like to be remembered as "a Bernese mountain dog – cheerful, beautiful and loved by all".
Palmer-Tomkinson was discovered dead in her London home on Wednesday (8 February).
Police are treating her death as "unexplained", but not suspicious.
A death announcement published in The Daily Telegraph yesterday (10 February) said: "Tara Clare died peacefully in her sleep", adding that a private funeral service would be held.
Meanwhile, a close friend told The Sun that Tara had become a "recluse" since the tumour was found in her brain.
"Her health had left her in a really bad way and she was very low. She thought about death a lot and even discussed her funeral at points," the source said.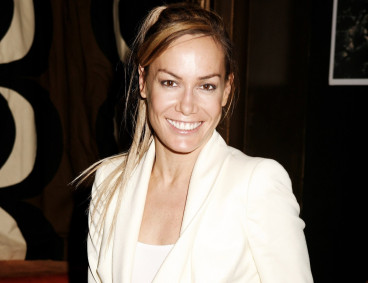 According to Mail Online, another friend said that her fears Tara had been struggling to stay off drugs were confirmed when she spoke to her a few weeks ago.
"That's when she said, 'Every day I want drugs. I'm doing everything I can to stay clean but therapy isn't enough'.
"I remember those words clearly as there was a sense of desperation," the source said.
"She didn't want to give in, but it was obvious how difficult things had been. Yet she said she was going to try different therapies and was going to 'Rise like a phoenix'. She still had hope."
Following her death, Palmer-Tomkinson's sister, author Santa Montefiore, shared a heart-breaking tribute on social media.
Alongside a picture of the reality TV star, the 47-year-old wrote: "My darling sister. I miss you."
Palmer-Tomkinson's brother-in-law, Simon Sebag Montefiore, also shared a photo of the former model writing: "Thinking about my 'supersonic' sister-in-law Tara Palmer-Tomkinson & the vanishing of her exuberant idiosyncratic unforgettable presence."