Ivanka Trump is reported to have had her own banana skin moment on a Presidential foreign tour, which has so far seen her father subjected to a fat joke by the Pope and a brush-off from his wife.
The president's daughter was enjoying some of the finest food and wine the Italian capital has to offer, when she mistook a famous footballer for a saint, according to Huffington Post Italia.
She arrived in Italy last night with her father Donald, stepmother Melania and husband Jared.
The family had already made pit-stops in Israel and Saudi Arabia.
She was dining with Jared at the Le Cave di Sant'Ignazio, or "Cave of St Ignatius", when she spotted a portrait of Giorgio Chinaglia, the former Lazio and Italy superstar, on the wall.
The picture showed Chinaglia celebrating a goal with his arms wide apart and his head lifted to the sky in exaltation.
This, combined with the fact it was hung next to a portrait of the venerated stigmatic Padre Pio, led Ivanka to believe that Chinaglia was a saint rather than a traditional number 9 with a keen eye for goal.
Ivanka asked the restaurant's owner, Luigina Pantalone, if Chinaglia had been canonised.
"We explained that this was not a saint but a great champion of Lazio," Pantalone told the Huffington Post.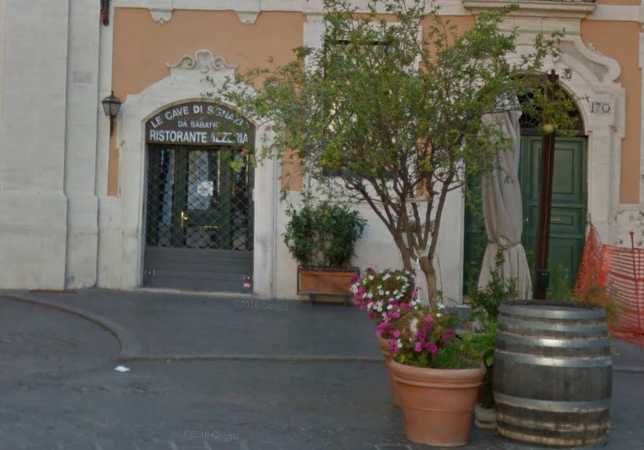 Pantalone said he and his staff were not at all offended by the mistake and that it was a privilege to have Ivanka and Jared at their restaurant, which has previously been patronised by Sir Winston Churchill.
"For us it is an honour to serve these people in our local," he said.
Chinaglia, who scored 98 goals for I Biancocelesti between 1969 and 1976, lived in the US for several years while playing for the New York Cosmos alongside Pele. He died in 2012.