Ivanka Trump has lamented that during her father's presidential election campaign, her work/life balance was so one-sided she didn't have time to meditate or even enjoy a massage.
In her new book, Women Who Work: Rewriting the Rules for Success, the president's eldest daughter and adviser writes about how she wants to "debunk the superwoman myth" by showing how it is possible to raise a family while maintaining a high-profile, demanding job, especially while in the public eye.
An extract from the book, published by Fortune, reads: "If I can help celebrate the fact that I'm a super-engaged mom and unabashedly ambitious entrepreneur, that yes, I'm on a construction site in the morning and at the dinner table with my kids in the evening, I'm going to do that. Part of what I hope to accomplish with our Women Who Work initiative is for you to feel comfortable doing that, too. Together we will debunk the caricature of what it looks like to be a 'working woman.'"
Elsewhere, the First Daughter described how she went into "survival mode" during the "extremely high-capacity" election campaign, meaning she was unable to spend any time on herself.
Trump wrote: "I worked and I was with my family; I didn't do much else. Honestly, I wasn't treating myself to a massage or making much time for self-care. I wish I could have awoken early to meditate for 20 minutes and I would have loved to catch up with the friends I hadn't seen in three months, but there just wasn't enough time in the day. And sometimes that happens.
"Seasons of chaos will undoubtedly come at some point in your life, and throw off even your best-laid plans, but you can go momentarily off-track, knowing that you have a solid system in place to return to as soon as possible. The goal is that it's the exception not the norm, and that you're able to get back to healthy habits as quickly as you can."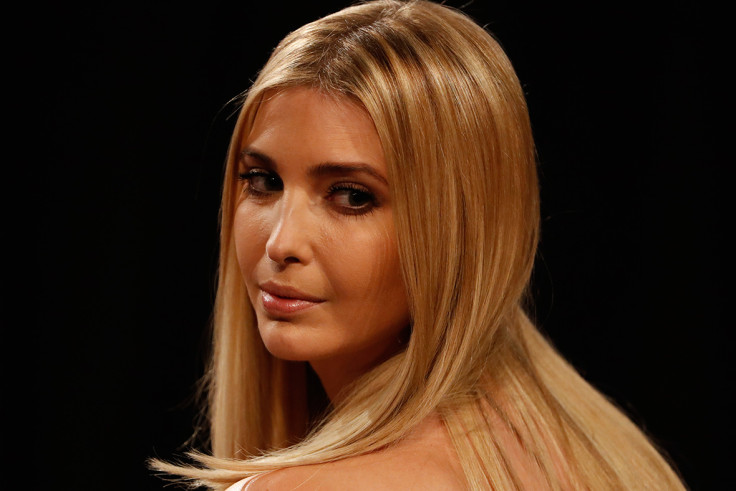 The 35-year-old added she initially didn't share any photos of her daughter Arabella until after her first birthday on her various social media accounts as she was worried that she would not be taken seriously in the business world.
However, Trump describes in her book how she wondered if she might be "doing women who work a disservice by not owning the reality that, because I've got an infant, I'm in my bathrobe at 7am and there's pureed avocado all over me".
Since then Trump has frequently shared pictures of her family on Twitter, even after she was appointed her new role in the White House.
She added: "I realised that it might be helpful in changing the narrative – even in a small way – to, for example, debunk the superwoman myth by posting a photo that my husband candidly snapped of me digging in the garden with the kids in our backyard, my hair in a messy ponytail, dirt on my cheek. I've been careful not to pretend it's easy because it is not."
Trump said proceeds from Women Who Work: Rewriting the Rules for Success will be donated to charities committed to empowering and educating women and girls in order to avoid conflict of interests. The book, which was written before her father was elected as the 45<sup>th US president, is available now.