Ivory Coast President Alassane Ouattara vows to step down in 2020
Opposition leaders fear President Ouattara may use new constitution to run for a third term in 2020.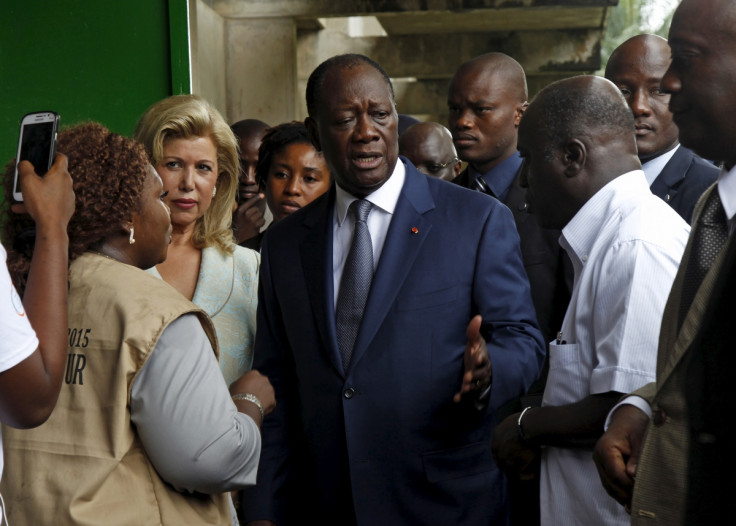 Ivory Coast President Alassane Ouattara has announced he would not run again for the top seat in 2020 despite a recent constitutional referendum that scrapped presidential age limits, effectively enabling him to potentially extend his time in power.
In November, the Ivory Coast' electoral commission confirmed that the 'Yes' campaign had won the October referendum on the new constitution, with 93.42% of the votes. Ouattara said this would help end years of unrest.
Former president Laurent Gbagbo's refusal to cede office to Ouattara in November 2010 sparked five months of violence that claimed at least 3,000 lives, according to UN estimates.
During the unrest, more than 150 women were raped or gang-raped, people faced summary executions and villages were burned down.
In his New Year's message at the Presidential Palace in Abidjan on Wednesday (4 January 2017), the head of state reiterated his desire to ensure a peaceful political future for the country, and his promise to not run for another term in office, and step down in 2020.
This is not the first time Ouattara shared his intentions to step down: he had already done so in 2015 before his re-election, and again at the time of the constitutional referendum.
"On the occasion of my 75th birthday, I am reaffirm that the institutions of the Republic that will be set up very soon will allow me to stand down in 2020," Ouattara said, according to RFI.
The new Constitution contains provisions that the opposition contended would significantly strengthen the power of the presidency, with one of the proposed modification effectively scrapping a clause that sets 75 as the age limit to be able to run for president.
Some political opponents and critics, who boycotted the recent poll, are yet to be convinced by the president's promises, as they believe the new Constitution's scrapping of the age limit could be the perfect springboard for him to run for a third term. These fears come despite Ouattara's electoral campaign announcement in 2015 that he may consider shortening his current term in office if he felt fatigue could lead him to pass the baton to the vice-president or a constitutionally mandated successor.
While the question of a third term was the highlight of his New Year's message, Ouattara also insisted on responding to the emerging issue of a more equitable redistribution of the country's wealth that the religious authorities have consistently called for. Ivorian firms are yet to fully apply the guaranteed minimum wage for their employees, for instance.
© Copyright IBTimes 2023. All rights reserved.