Crimes against humanity trial adjourned again against Ivory Coast's former first lady Simone Gbagbo
She fails to show in court for alleged role in 2010 election violence.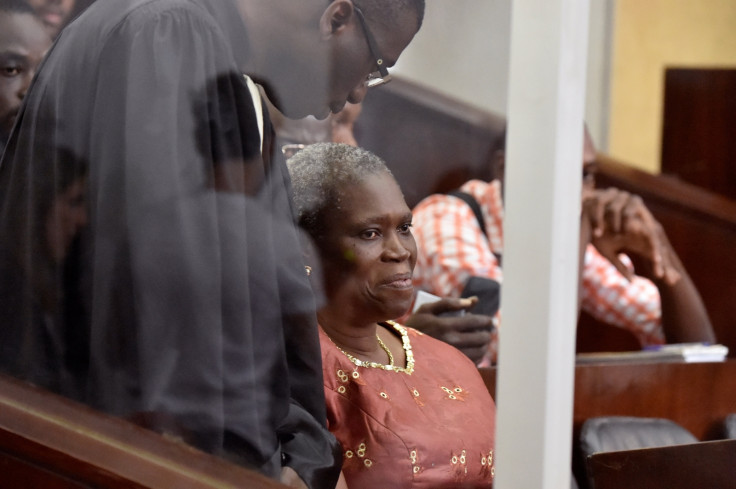 Ivory Coast's former first lady Simone Gbagbo's trial for crimes against humanity was adjourned again on 10 November after the accused failed to turn up at the hearing.
Lawyers of the former first lady first walked out the court in the economic capital Abidjan last month, claiming the latest trial against her was "biased" after high-profile witnesses failed to attend. The hearings resumed on Monday (7 November).
Yesterday, the President of the Assize court announce that Gbagbo's trial was once again postponed until 16 November after he noted the absence of the accused, who was nicknamed the Ivorian "Iron Lady" at the time when her husband was in power.
Indeed, for the second time since her trial opened in May this year, Gbagbo refused to appear in court on the advice of her lawyers, who have highlighted the absence of those with whom Gbagbo is accused of having planned and committed the most serious crimes.
In a trial that has at times been quite extravagant because both parties have objected to legal quibbles at each other, Gbagbo's lawyers have demanded that a number of personalities are heard.
These include the current president of the National Assembly and former leader of the rebel group Guillaume Soro, former Prime Minister Jeannot Kouadio Ahoussou, former minister Charles Koffi Diby, and ex-army leader, General Philippe Mangou.
Commentators believe these witnesses will probably never take part in the trial in Abidjan – which the defence is protesting.
To ensure the stymied trial continues, the presiding judge summoned the former first lady to attend her trial. Failing to do so, he warned she could be forcibly conducted before the court, or if he considers this to be unnecessary, the judge could continue the trial without the presence of a single accused.
Gbagbo's trial is 'not credible' claims rights activists
As her second trial opened before the Assize Court in the capital Abidjan on 30 May, three rights organisations − the International Federation for Human Rights (FIDH), Ivorian Human Rights Movement (MIDH) and Ivorian Human Rights League (LIDHO) − representing 250 victims and civil parties announced they would not participate in the trial. They say that they object to everything being pinned on Gbagbo alone, when there were others equally responsible for the atrocities that should stand trial with her.
From Abidjan, FIDH spokesman, Antonin Rabecq claimed the trial, where the former first lady is appearing alone, is "held in a hurry" and that victims' rights have been violated casting doubts about the "credibility" of the trial.
"Our participation as civil parties to those proceedings arose from the belief that the Ivorian justice could face the huge challenge of the need for a judicial response to the post-election crisis," Rabecq said.
© Copyright IBTimes 2023. All rights reserved.