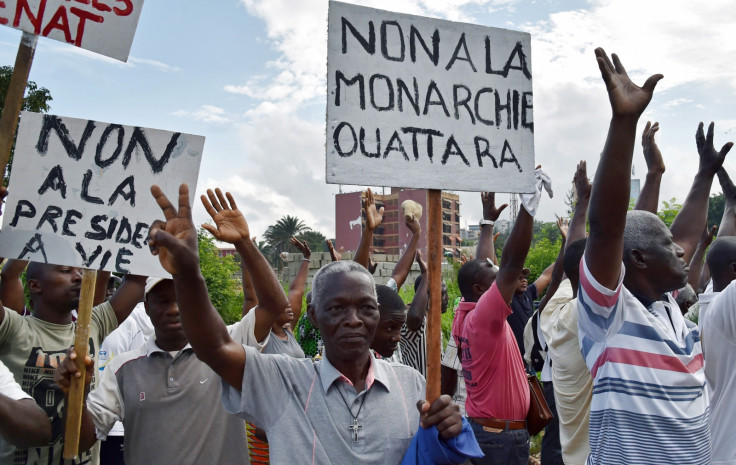 A rights group has called the government of Cote d'Ivoire (Ivory Coast) to respect the freedom of expression and association of political parties opposed to its draft constitution ahead of the constitutional referendum on 30 October.
The draft constitution contains provisions that the opposition contends will significantly strengthen the power of the presidency, and the proposed modification scraps a clause that sets 75 as the age limit to be able to run for president. Opposition parties have called on their supporters to boycott the vote. Led by 74-year-old President Alassane Ouattara and the ruling coalition, the "Yes" camp campaign kicked off earlier this week.
Human Rights Watch (HRW) found that, in the period leading to the referendum campaign, opposition parties' ability to explain their position to the public had been "severely undermined".
Demonstrators opposed to the constitution have at times been prevented from holding rallies and demonstrations during and after the campaign period. While several opposition rallies occurred without incident, HRW stated on 27 October that security forces dispersed crowds of demonstrators opposed to the constitution at least twice, fired tear gas and briefly detained several opposition leaders during the brief seven-day campaign.
Ivorian government spokesman Bruno Koné said the 20 October "unauthorised" rally was dispersed on public safety grounds.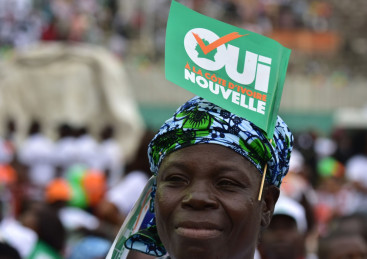 The "No" campaign has also been weakened by limited resources, a lack of access to state media, and the suspension of two opposition-leaning newspapers days before the "No" campaign period began.
While many opposition papers remain in circulation, a journalist monitoring the Ivorian press said there had been practically no coverage of opposition to the constitution in state media.
"How can we be expected to explain the complexities and challenges of a new constitution in just seven days?" one opposition spokesperson was quoted as saying by HRW. Under Ivorian law, it is required that political parties have equal access to state media during the referendum campaign.
"Political parties and all Ivoirians have the right to express their views on the new draft constitution," Corinne Dufka, associate Africa director at HRW, said. "The government should ensure that both those in favour of the new text, as well as those against it, can make their voices heard."
The National Assembly approved the new constitution on 11 October, with 239 of 249 deputies voting "yes."