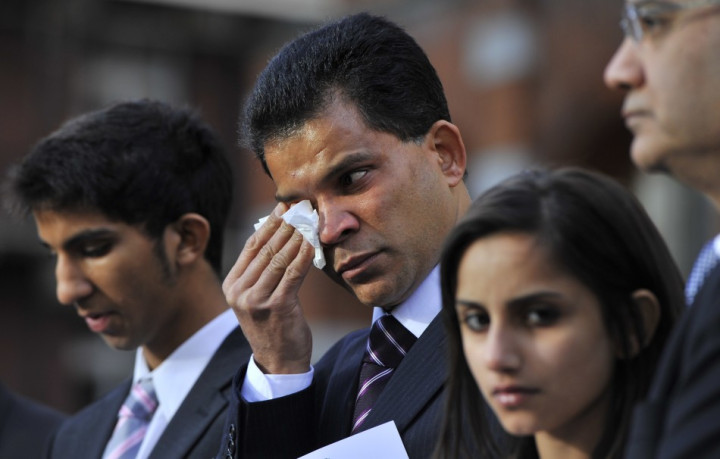 The family of Jacintha Saldanha, the nurse who was found dead after answering a hoax call from two Australian DJs, honoured her memory on 15 December at a mass held at Westminster Cathedral, London.
Saldanha, 46, a nurse at the King Edward VII Hospital in London, died by hanging on 7 December and left three suicide notes for her loved ones.
Speaking on the steps of the cathedral after the mass, Saldanha's husband Ben Barboza, said, "My wife, you were the light in my darkness, who always showed me the way forward. From the day we met, you always stood by me in times of hardship and happiness. I feel a part of me has been ripped out.
"The events of the last week have shattered our lives. We barely have the strength to withstand the grief and sorrow."
Memorial services have already been held at the hospital and in Bristol, where her husband and children live.
Saldanha's funeral will be held in her birthplace of Shirva, India, on 17 December.
During the service, her children paid tribute to their mother, describing her as "kind-hearted, generous and well-respected".
"You were the core of the family that kept us together," they said. "In times of difficulty, you showed us the way forward to happiness and success... You taught us right from wrong.. You worked tirelessly to give us everything that we have today."