Jack Garratt has proved himself to be a force to be reckoned with in 2016 as the critically-acclaimed singer has topped the BBC Sound Of 2016 poll. The musician's triumph comes not long after he was crowned the new Brits Critics Choice award winner, sparking what is set to be a promising career.
Garratt, 24, fended off competition from the likes of Alessia Cara, WSTRN and Nao, all of whom rose to prominence in 2015 and are hotly tipped to become music's newest stars. Although proud of his latest milestone, Garratt promises not to get carried away with the success. He told the BBC: "To have this kind of validation from my peers is ultimately one of the highest forms of respect that I can receive.
"But I have worked very, very hard to not let this kind of success get to me. What really excites me is to know that UK music is at the forefront of changing the idea of what a 'genre' is and encouraging exciting music."
Garratt will not be going anywhere this year so IBTimes UK gets to know the rising star a little better.
Katy Perry and Sia are fans
In the ever-changing, fickle music industry, aspiring singers often find it hard to stand out but Garratt has not struggled in this area. The singer, who hails from Buckinghamshire, garnered praise from US pop star Katy Perry and Australian singer/songwriter Sia. Perry, who is now the most followed celebrity on Twitter with 80.4 million followers, named Garratt's track The Love You're Given her song of the day, while Sia tweeted: "Wow this guy is talented!"
His new single is titled Worry
Garratt has released three singles so far but Worry could be the one to really make an impact on the charts. The song was a fan-favourite from the musician's 2014 EP and has already amassed more than 12 million streams on Spotify so it will undoubtedly fare well in the popularity stakes.
His long-standing relationship with the BBC
Garratt may have just topped the BBC's Sound Of 2016 poll but his relationship with the corporation stems back to the early days of his career. The Water singer caught the ears of DJs Huw Stephens and Zane Lowe after he uploaded his music to BBC Music Introducing and in December 2015, Garratt won the BBC Introducing artist of the year award.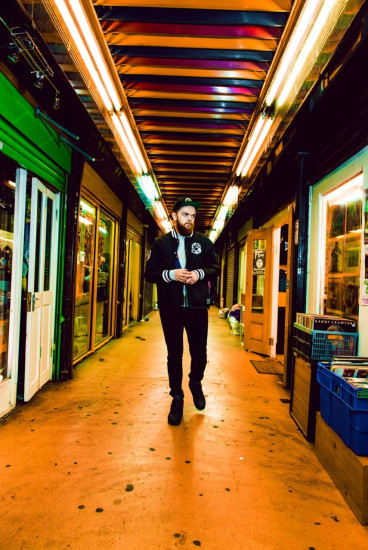 2016 tour
Garratt is no stranger to the stage having supported Mumford & Sons on their UK and US tour and he will head out on his own 11-date jaunt starting in Dublin on 29 March. Full list of UK dates are as follows:
30 March 2016 – The Academy, Dublin
1 April 2016 – O2 ABC, Glasgow
2 April 2016 – Liquid Room, Edinburgh
4 April 2016 – University, Newcastle
5 April 2016 – University, Leeds
7 April 2016 – O2 Academy, Bristol
8 April 2016 – O2 Institute, Birmingham
9 April 2016 – Albert Hall, Manchester
11 April 2016 – O2 Academy, Oxford
12 April 2016 – UEA, Norwich
15 April 2016 – O2 Academy, Brixton (sold out)
Debut album Phase
A week before he collects the Brits Critics' Choice award, Garratt will release his debut album Phase on 19 February 2016 via Island Records. The full tracklist is as follows:
Coalesce (Synesthesia Part II)
Breathe Life
Far Cry
Weathered
Worry
The Love You're Given
I Know All What I Do
Surprise Yourself
Chemical
Fire
Synesthesia Part III
My House Is Your Home