Jack Whitehall jokingly revealed he consoled Sylvester Stallone over his Oscars loss for Creed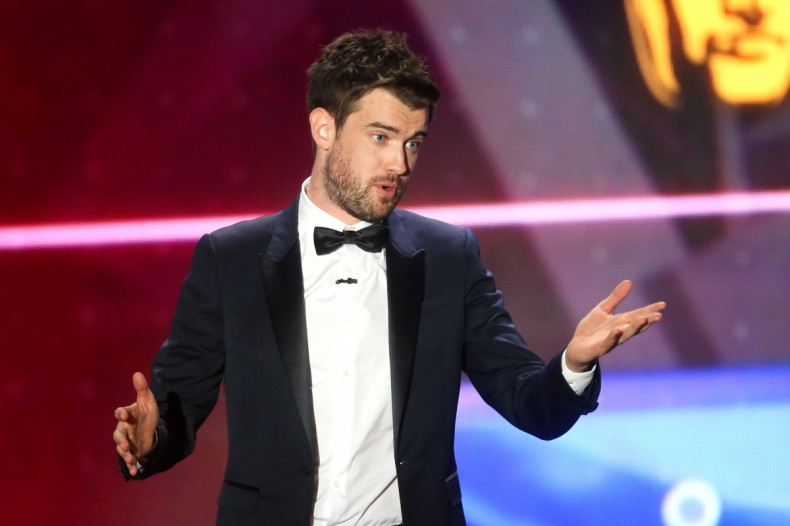 Judging by the look on Sylvester Stallone's face when Mark Rylance was named 2016's best supporting actor at the Academy Awards, the Creed actor wasn't too happy about losing out. But luckily for him, Fresh Meat actor Jack Whitehall was on hand (apparently) to lend Rocky his shoulder to cry on after the ceremony in February.
Talking in an interview with The Mirror, Whitehall revealed how he raised the 69-year-old's spirits after his loss, recollecting: "I had to console him about missing out on his Oscar, telling him there was always next year. Or maybe if he did Creed 2 he might get a nod. I think it reassured him."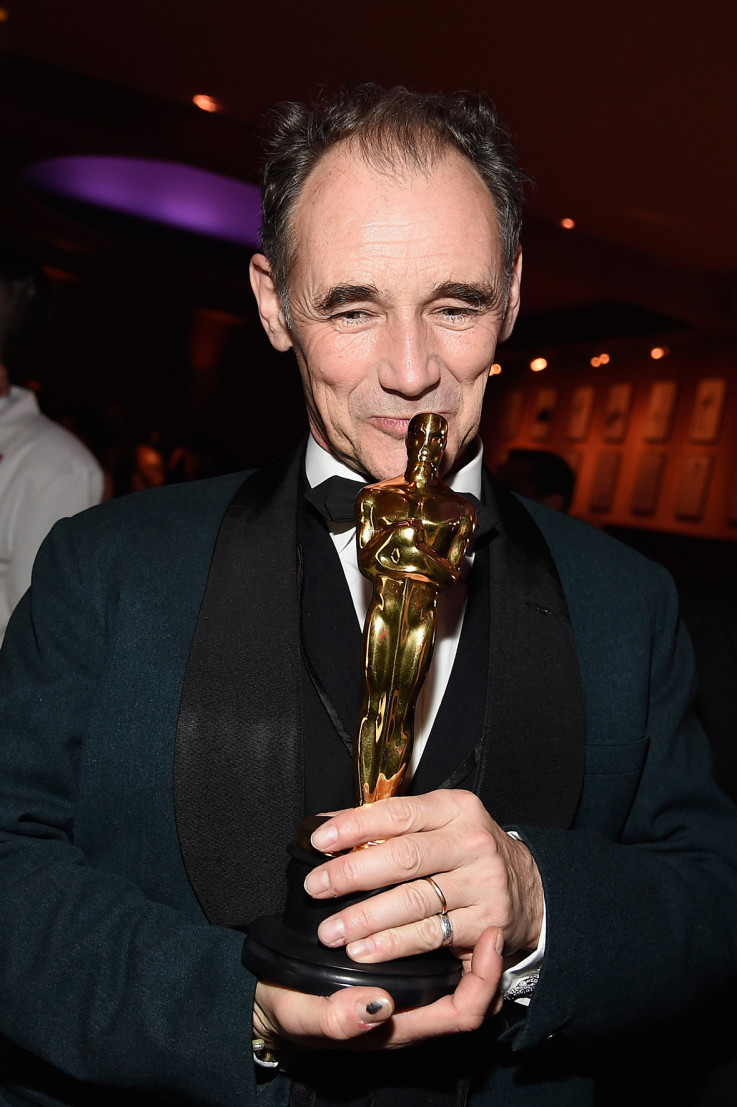 Wolf Hall star Rylance picked up the award for best supporting actor for his performance in Steven Spielberg's Bridge Of Spies
Kevork Djansezian/Getty Images
The unexpected exchange occurred at the Governors Ball – the star-studded after-party where award-winners get their trophies engraved. Speaking of the chat, the 27-year-old comedian-turned-actor also claimed that the Rambo star wasn't familiar with the British actor who bested him for the coveted accolade, leading Whitehall to explain who his competitor actually was.
"Also, because he knew I was English, I had to tell him who Mark Rylance was. I talked him through all of Mark's performances at the Globe theatre," Whitehall told the publication. "Good old Sly, I loved him in Creed. And I love Mark Rylance, so I had to remain pretty neutral about it."
While Rylance's wonderfully nuanced performance in Steven Spielberg's Cold War-drama Bridge Of Spies was worthy of such prestigious recognition, it's understandable why Stallone would have felt a little deflated following the snub. Before the Oscars, he picked up the Golden Globe award for his portrayal as boxer Rocky Balboa in spin-off Creed so chances are he was feeling confident about picking up the golden statue on the night. But when Rylance's name was picked, he couldn't hide his disappointment, despite his enthusiastic claps for the winner.
He later posted a photo of himself with Rylance, whose best known works include television series Screen Two and Wolf Hall, along with this caption: 'Congratulations on your award. ..could not go to a more consummate actor and gentlemen. It was a privilege. Keep punching, Mark!'
For more entertainment news follow A-List on Twitter @Alistinsider