Arsenal midfielder Jack Wilshere will play for the club's Under-21 team against West Bromwich Albion on Monday 1 October in his first game back from injury, manager Arsene Wenger has continued.
Wilshere has missed the last 15 months of action with an ankle injury picked up while on England duty, but returned to first team training last week.
And having come through unscathed, Wenger has revealed the 20 year old will play an hour for Arsenal in the Premier League Under-21 game against West Brom on Monday.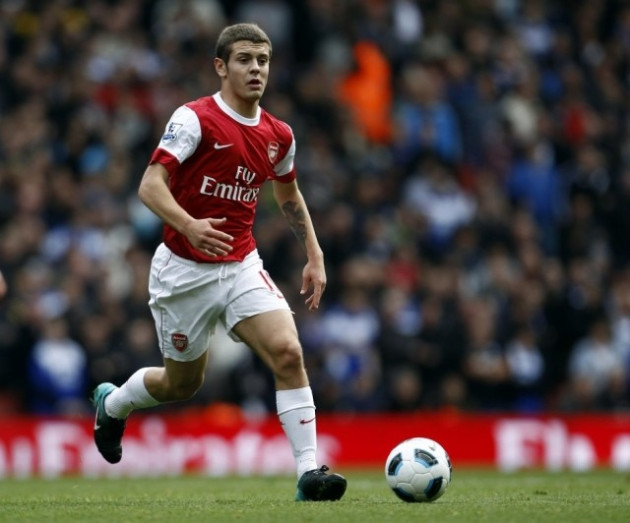 "Jack will play on Monday night for the [Under-21s], he will play an hour. We have to be patient," Wenger said.
While Wilshere will miss the visit of Chelsea this weekend in the Premier League, Wenger delivered positives news on Thomas Vermaelen, who missed the trip to Manchester City, with the Belgian defender set to return this weekend, while the news is not so positive on midfielder Tomas Rosicky and goalkeeper Wojciech Szczesny.
"Rosicky is two weeks away, Szczesny is two or three weeks away," the Frenchman added.
But the news of Wilshere's impending return is a welcome boost to Arsenal, after as succession of setbacks in his recovery from an ankle injury which first occurred during England's Euro 2012 qualifying game against Switzerland.
Wenger had previously raised questions over the demands put on Wilshere at international level, with his club form propelling him to first choice at international level.
Meanwhile, Arsenal secured passage into the fourth round of the League Cup with an emphatic 6-1 win over Coventry City.
Olivier Giroud, Alex Oxlade-Chamberlain, Andrey Arshavin, Theo Walcott's double and Ignasi Miquel's goals helped beat their League One opponents, and Wenger was delighted with the performance.
"I think we did our job. In the first half we were tested, defensively mainly," he said. "In the second half our offensive potential made the difference when they tired a little bit.
"From then on of course you had Arshavin, Walcott, Chamberlain and Giroud, who were always a threat. That made the difference, the difference of quality made a big impact on the result in the end.
"But you have to respect Coventry because they gave a lot, they never gave up and they did fight for every single ball from the first to the last minute. When they got tired it became easier for us. It was a classical tie when you need to be serious, and we were serious."