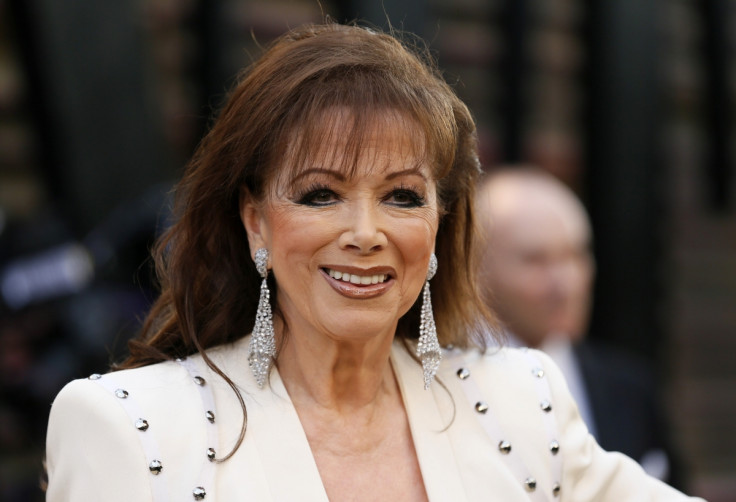 Jackie Collins, the best selling British-born writer who was secretly battling breast cancer, passed away on 19 September, in Los Angeles. She was 77. In a four decade long career, Collins wrote novels about the glamorous life in Hollywood. She was born on 4 October, 1937 in London.
"It is with tremendous sadness that we announce the death of our beautiful, dynamic and one of a kind mother, Jackie Collins, who died of breast cancer today," a statement issued by the Collins's family on the official Jackie Collins website read.
"She was a true inspiration, a trail blazer for women in fiction and a creative force. She will live on through her characters but we already miss her beyond words," the statement said.
Her sister actor Joan Collins said she was completely devastated. "She was my best friend. I admire how she handled this. She was a wonderful, brave and a beautiful person and I love her."
Collins was diagnosed with stage-four breast cancer six-and-a-half years ago. During her last interview to People magazine she said she had no regrets. "I did it my way, as Frank Sinatra would say. I've written five books since the diagnosis, I've lived my life, I've travelled all over the world, I have not turned down book tours and no one has ever known until now when I feel as though I should come out with it," she said.
Collins wrote more than 30 books, all of which have appeared on The New York Times bestsellers list and has sold more than 500 million novels in more than 40 countries. Collins' latest novel is The Santangelos for which she was on a promotional tour before her shocking death.
The World is Full of Married Men, published in 1968 was Collins' first novel, which became a instant bestseller. Romance writer Barbara Cartland termed Collins' novel "nasty, filthy and disgusting". It was banned in Australia but the scandal boosted the sales in the US and the UK.
From her collection of 30 plus novels, eight have been adapted for the screen, either as films or television mini-series. Her novel Hollywood Wives was made into a mini-series, starring Anthony Hopkins and Candice Bergen in 1985.