The bad news is that Jaguar will not be building the stunning C-X75 supercar which featured in the most recent James Bond film, Spectre. But a lack of flagship supercar does not mean a paucity of innovation, as Jaguar will instead focus on two new electric cars, to enter production by 2019.
Both vehicles will look to rival Tesla and beat Jaguar's German rivals to the punch, going on sale before electric saloons and SUVs are expected from the likes of Audi, BMW and Mercedes. The two vehicles will include an electric car designed to ultimately replace the XJ luxury saloon car, and an electric premium SUV similar to the F-Pace.
Known internally as X590, according to AutomobileMag, the large electric saloon car is a "breathtaking four-door coupe with rear hatch" and will signal a "dramatic shift in strategy" for parent company Jaguar Land Rover. The decision vindicates company boss Ralf Speth, who had fought with Jaguar design chief Ian Callum, who wanted to produce a four-seat coupe based on a larger version of the F-Type sports car platform, along with a limited production run of the C-X75 supercar.
Jaguar's new all-wheel-drive electric saloon car will effectively compete against the Tesla Model S, while the electric SUV will rival the taller Model X. The saloon is expected to arrive on sale a full year before any equivalent from the German market, according to the report, which adds that a conventional XJ will initially be sold alongside the electric model.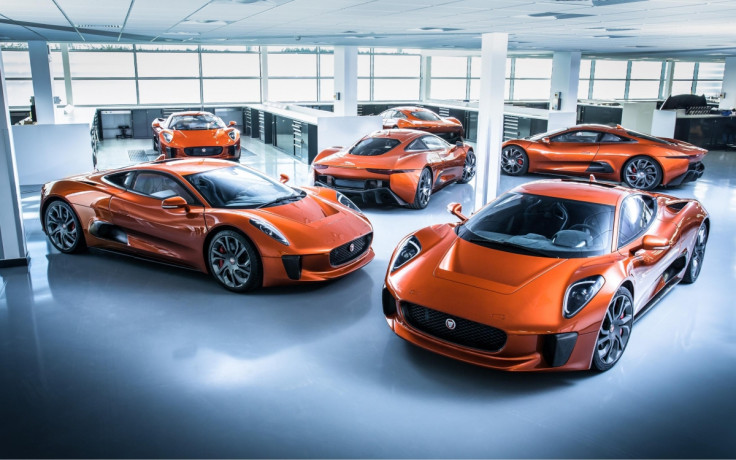 In 2019, the electric saloon will be joined by an electric SUV which was originally planned as a Range Rover, but will now be sold as a Jaguar. Despite switching from the SUV thoroughbred of Land Rover to a sports car company, the car will still be a full-size off-roader. "Although it looks sleek, modern and aerodynamically efficient, this model will be rated as an SUV in North America," a source said. "All the SUV-defining hard points are there in place."
It is claimed the SUV will be offered with one motor (rear wheel drive) or two motors (all wheel drive), and with three different battery packs, offer a range of performance, range and charge times. As for sales expectations, Jaguar is reportedly looking at 20,000 to 30,000 annual sales of the electric saloon car, and between 30,000 and 50,000 annually for the cheaper electric SUV.