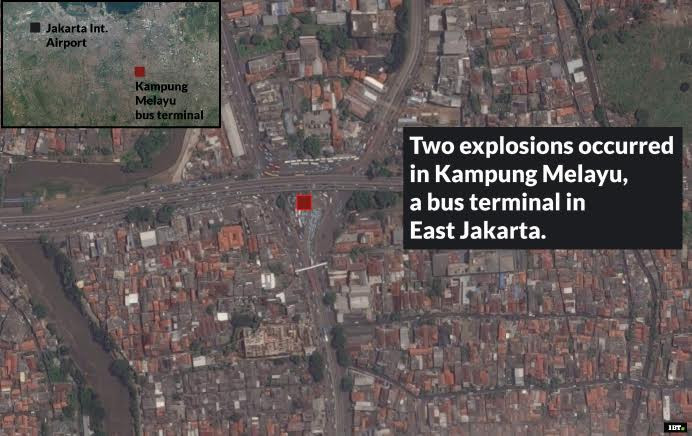 A police officer and a suspected suicide bomber have been killed in twin explosions near a bus station in the Indonesian capital of Jakarta, according to official reports.
Officials said the two bombs went off five minutes apart at around 9pm local time (3pm BST) on Wednesday (24 May).
The blasts were said to have occurred in a parking lot next to a Transjakarta bus terminal in Kampung Melayu district, causing extensive damage.
An as-yet unconfirmed number of people were injured, with Associated Press reporting that among those taken to hospital were four police officers.
Pictures from the scene appeared to show bodies lying motionless on the ground; armed police later stood guard as emergency workers dealt with the aftermath of the suspected attack.
Eyewitness, Sultan Muhammad Firdaus, told TV station Kompas TV he heard two explosions.
"The explosions were quite loud, I could hear them clearly," he said.
East Jakarta police chief Andry Wibowo added: "From the damage I can see the explosions were pretty big."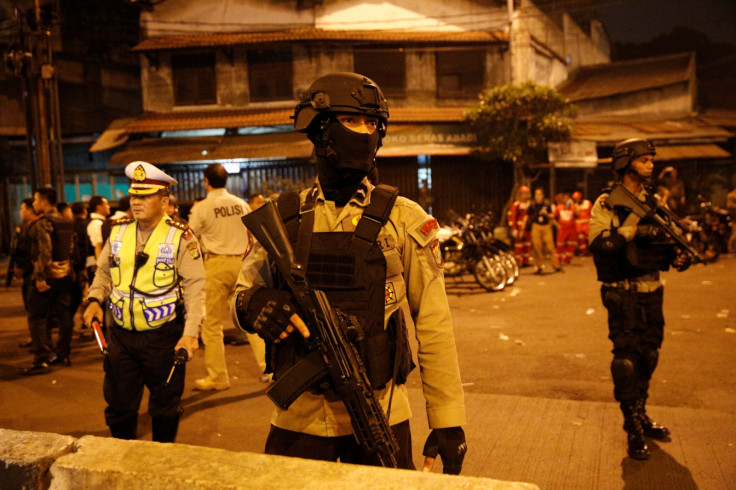 Indonesia, the world's largest Muslim-majority nation, has been increasingly concerned about the threat of terrorism and the emergence of militants inspired by Isis.
In January last year, four civilians and four terrorists were killed during a gun and suicide attack in Jakarta.
The country saw a deadly attack in 2002 when bombers targeted the popular tourist destination of Bali, killing 204 people.