More details are emerging of the bombing that took place in Jalalabad, Afghanistan, earlier today.
According to BBC reports, at least 33 people have been killed in a suicide bomb attack in the eastern Afghan city.
Police have warned that the death total could rise and children are believed to be among the victims.
The explosion happened outside a bank where government workers and military personnel were collecting their salaries. The German news agency dpa puts the total for those injured in the attack at 96, in addition to the fatalities.
There are conflicting reports about whether the bomber was on foot or on a motorbike.
"The bomber blew himself up at a busy time in the centre of the city where several government offices, a private bank branch and market places are located," said a spokesman for the provincial governor, Ahmad Zia Abdulzai.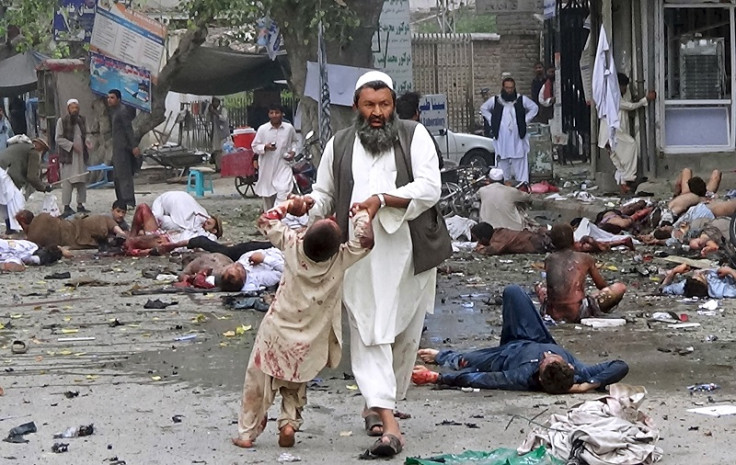 An eyewitness, Jaweed Khan, said: "I saw many people, dead bodies and injured people on the ground. Ambulances arrived very late, and many people died of their wounds."
Police have said that another bomb was discovered nearby, but it was detonated in a controlled explosion.
This is the largest attack to place in Jalalabad for several months. So far responsibility for the attack is unclear, but a spokesman for Islamic State in Afghanistan, Shahidullah Shahid, said the group was behind the attack.
The claim is not confirmed. If it is true it would be IS' first large-scale attack in Afghanistan.
Shahid was a spokesman for the Pakistani Taliban, until he was sacked for pledging allegiance to IS last year.
The Taliban normally take responsibility for their attacks, but have stated: "We condemn and deny any involvement."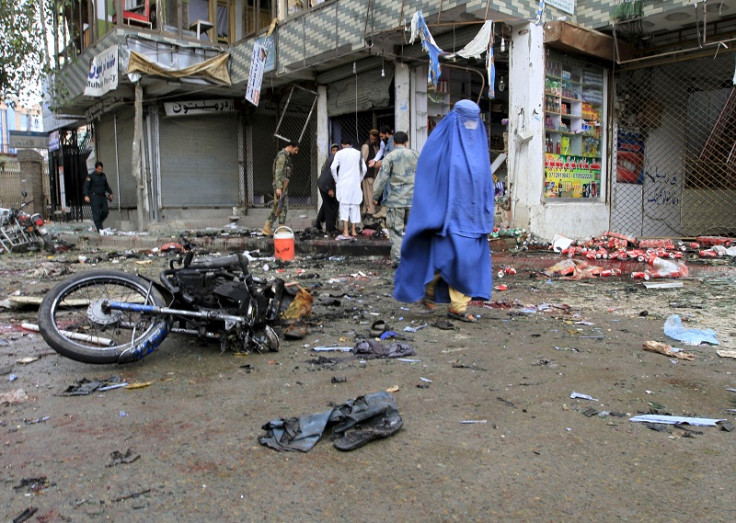 The Afghan President, Ashraf Ghani, has described the bank bombing as a "cowardly and heinous terrorist act".
Another blast was reported outside a shrine in the city on 18 April. So far there are no reported casualties.