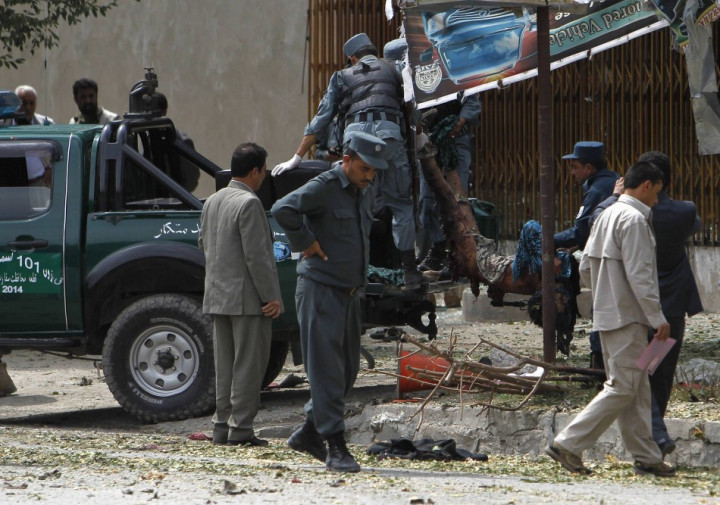 At least six people, including several children, have been killed in a suicide attack near the Nato headquarters in the Afghan capital, Kabul.
A man on a motorcycle blew himself up near the entrance of the heavily guarded Camp Eggers, killing a number of civilians, a Nato spokeswoman told Reuters. No casualties were reported among the Nato-led coalition forces (Isaf).
The camp is home to a 2,500-strong coalition force which is currently engaged in training Afghan forces.
The children caught in the explosion were believed to be hawkers in the area.
"Most of the victims are young children who gather around Isaf to sell small items to soldiers leaving or getting into the base," a security official told AFP on condition of anonymity.
The Taliban claimed responsibility for the attack and said it dispatched the man to target offices of the US Central Intelligence Agency (CIA) in Kabul.
"One of our mujahideen targeted an important intelligence office used for recruiting Americans and Afghans for spying," Taliban spokesman Zabihullah Mujahid told Reuters.
The attack took place amid celebrations in the Afghan capital to mark the eleventh anniversary of the death of Ahmad Shah Massoud, a war hero during the 1980s Soviet occupation and later against the Taliban.
He was killed by Taliban suicide bombers posing as reporters on 9 September 2001.
The incident occurred a day after the US branded the powerful Afghanistan-based Haqqani network a terrorist organisation. The group is thought to be responsible for a number of high-profile attacks against coalition forces and other targets in Kabul.
As the coalition forces prepare to leave, the war-torn country is facing a surge in suicide attacks and bombings.