Jamaica to supply food and medicine to crisis-hit Venezuela to clear its oil debts
Jamaica's decision to enter a barter system comes as Venezuela is suffering from severe food shortage.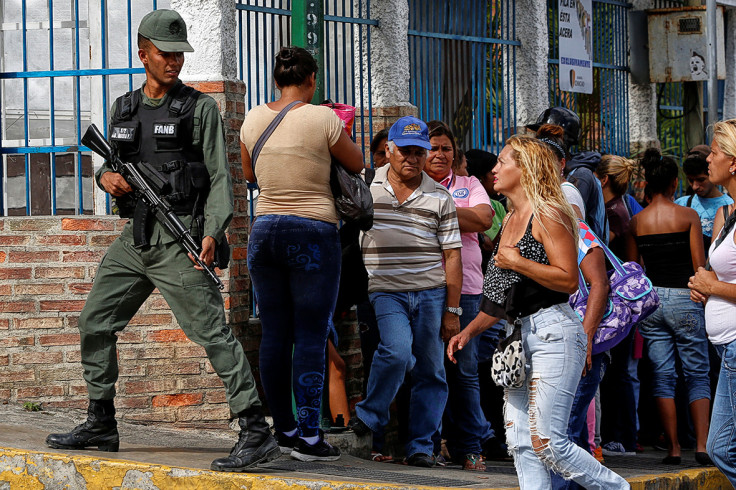 Jamaica is set to enter into a barter system with crisis-hit Venezuela by paying off its oil debts with food and medicine. Under a regional trade agreement, the Caribbean island nation is sending material worth $4m (£3m) to the Venezuelan government.
The economic and political crisis in the Latin American nation has led to a severe shortage of food and other essential resources.
"This decision is taken primarily to give support in the form of medicine, food and fertiliser," Ruel Reid, Jamaica's minister for education, youth and information, was quoted as saying. Of the proposed amount, $3m would be paid via the regional deal known as PetroCaribe. Venezuela entered into the agreement with a dozen Caribbean states in 2005, under which the states receive oil at preferential rates. The remaining aid will be paid via another ministry.
The exact details of what goods will be sent to Venezuela are yet to be decided.
"Jamaica has been accumulating a debt with Venezuela since 2006, and it is perfectly legitimate to pay the debt with products. In this period of economic recession, Venezuela is returning to practices that were used in the 1940s," Rolin Iguaran, an oil expert at Venezuela's University of Zulia told Vice. While the purchasing states need to pay 50% of the oil prices immediately, the other half can be paid in the next 25 years as per Venezuela's oil deal and hence Jamaica has been piling up the debt.
"They [Jamaicans] need oil and may also be producing something that Venezuela needs," said Iguaran and added that it will not be a surprise if other states also follow suit.
The food crisis in Venezuela has been spiralling out of control in recent months and more than 120,000 Venezuelans thronged neighbouring Colombia to purchase food supplies. Earlier in July, President Nicolas Maduro had put the army in charge of the newly set up food distribution system and yet there has been no significant improvement in the situation.
© Copyright IBTimes 2023. All rights reserved.