FBI employee pleads guilty to acting as secret Chinese agent
Kun Shan Chun faces about two years in prison under his plea agreement with the federal court.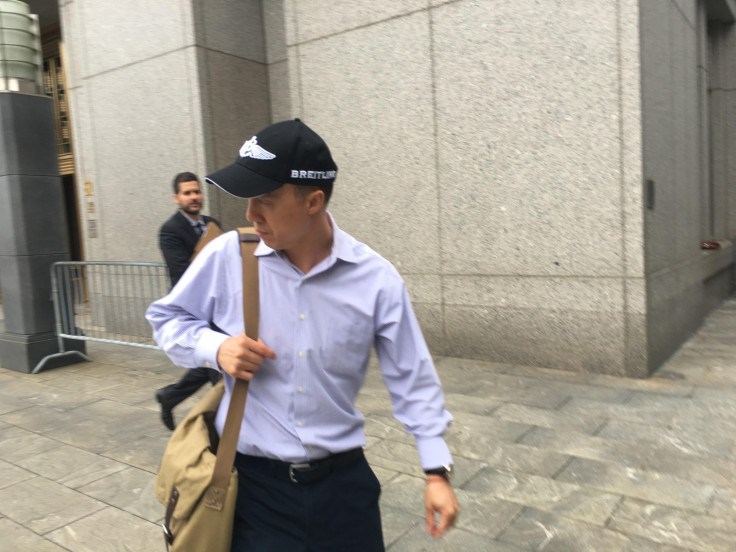 An FBI employee has pleaded guilty to having acted as an agent for the Chinese government and sending sensitive US government information to a Chinese official. Kun Shan Chun, who was granted top-secret security clearance for nearly 20 years, worked as an electronics technician at the FBI's New York field office.
Forty-six-year-old Chun, who was born in Guangdong, China and became a naturalised US citizen in 1986, was arrested in March, The Wall Street Journal reported on Sunday (1 August). Chun admitted on 1 August to sending sensitive information to a Chinese government official. His arrest came after his office sent an undercover agent to meet with him and record their conversation, ABC News reported
Chun allegedly told the undercover agent, who pretended to be a Chinese-born US citizen working as a private contractor for the Department of Defense, that he wanted everyone to develop a "consulting" relationship. He also allegedly suggested he had a desire to send over sensitive US government information to those associates.
"Between 2011 and 2016, on various occasions, I acted in the US at the direction of a Chinese official," Chun told the federal judge. "At the time, I knew that was wrong, and I am sorry for my actions."
Prosecutors claim Chun revealed the identity and potential travel patterns of an FBI special agent and took photos in restricted areas of documents containing details about sensitive FBI surveillance technologies before sending them to the official from his personal mobile phone.
Chun also sent the Chinese official an FBI organisational chart with names removed because the official was interested in the internal structure of the agency. He reportedly met the government official during a 2011 trip to Italy and France, where he was asked to hand over sensitive information. Chun agreed and was motivated by financial possibilities, prosecutors said.
Prosecutors allege that Chun repeatedly lied to the FBI on security clearance forms to hide his relationship with the Chinese official and other Chinese nationals.
"Kun Shan Chun violated our nation's trust by exploiting his official US government position to provide restricted and sensitive FBI information to the Chinese government," said Assistant Attorney General John Carlin, head of the Justice Department's national security division, in a statement.
The Wall Street Journal also reported Chun pleaded guilty to one charge of illegally acting as an agent for the Chinese government. Under a plea agreement, he faces approximately two years in prison though the charge carries a maximum 10 year sentence. Chun will be sentenced in December 2016.
© Copyright IBTimes 2023. All rights reserved.