James Arthur has claimed that there was definite "chemistry" between him and Cressida Bonas during the filming of his new video Naked.
Arthur plays a talk show host in the video who falls in love with the woman he is interviewing, which happens to be Bonas.
"I was trying to have a spark with her and we had a spark. It was good. She was really professional, really talented," the former X Factor winner revealed to The Sun.
Speaking about their lighthearted flirting on the sets with Bonas, Arthur said: "She sounded posh. I was having a bit of crack with her. My banter's like, 'Oh you're a royal are you?'"
Bonas is the the youngest daughter of Lady Mary-Gaye Curzon and entrepreneur Jeffrey Bonas.
But before any rumours of romance between him and the 28-year-old actor surfaces, Arthur clarified: "I believe she's got a boyfriend."
Arthur also admitted that he had no idea about Bonas' past relationship with Prince Harry when she auditioned for the video.
"Obviously I know of the Royal family, but I don't know about [Meghan] Markle, I've recently become educated on the whole thing but Cressida auditioned for the video and she smashed it and that's why she did it," he explained.
The singer had previously met Prince Harry and the Duke and Duchess of Cambridge at a mental health awareness event. About meeting the Royals, Arthur said: "I spoke to Harry in depth about mental health and thought, 'Lovely guy'."
Although he was unaware that Naked would be releasing during the week of Prince Harry's engagement announcement, he confessed that it gave the video a certain leverage. "The timing was perfect for us, we get a little bit of extra press," he told the Sun's Bizarre Life podcast.
The Say You Won't Let Go singer also praised Bonas' acting skills, saying: "Nothing about her profile that got her the job, it was her supreme acting ability."
He also talked of his own acting ambitions. "I have genuine aspirations of being an actor. In order to convey that on screen, you've got to have those thoughts and embody that feeling," Arthur said.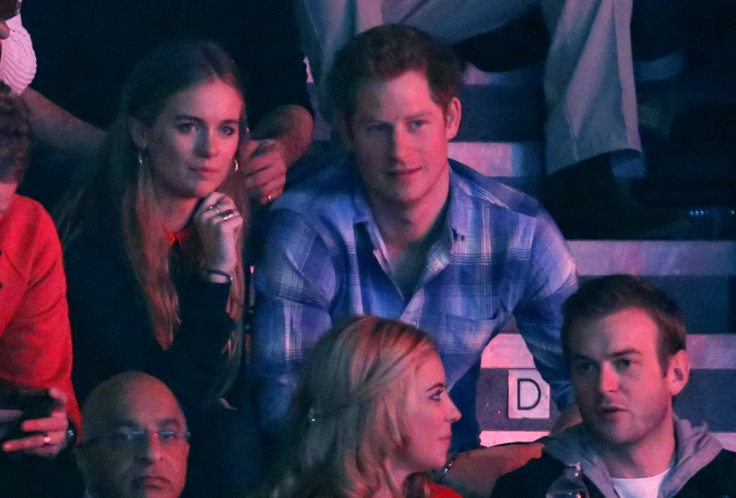 The 29-year-old also spoke candidly about his troubled relationship with women. "It's been an addiction and probably the hardest addiction of them all," he acknowledged.
He blamed his troubled childhood for his need for validation from women. Arthur said: "The sex addiction thing was a real addiction at one point. It probably boils down to some deep psychological thing for me that at a very vital time in my life my parents didn't step up.
"I love both my parents, but the time when I really needed them I watched them sign me over to a foster care. There are many reasons for that, and I forgive them for it, and I understand it now in hindsight, but I think that led to a deep need for validation from women."
The Recovery singer believes that he is "growing up now" and has realised that more than validation it's "all about self-love".
He opened about his difficult relationship with Rita Ora, 27, saying: "We are friends now, I said some negative things about her that were probably out of jealousy or frustration that I f***ed that situation up."
Arthur is currently dating dancer Jessica Grist. "Jess is someone who has been a rock for me, she's been through hell, I've put her through hell to be honest. She's a great woman and we've been on and off for periods of time. We're on at the moment, but she doesn't really like the whole limelight thing," he said of Grist.