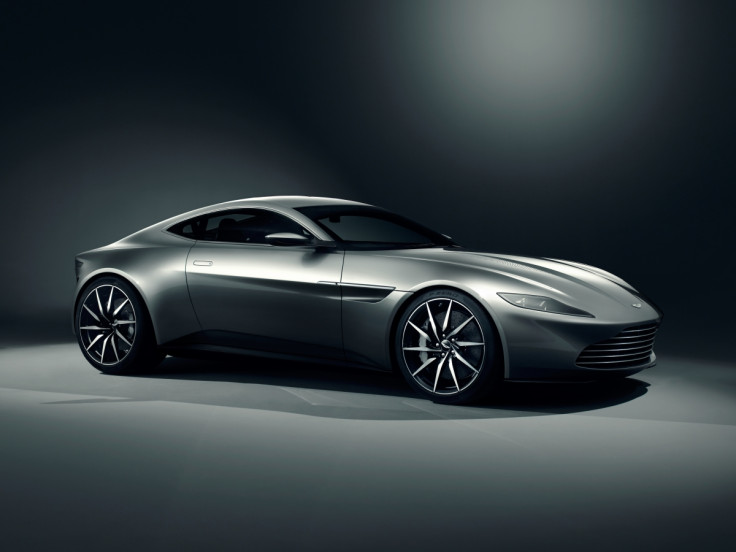 Would James Bond ever drive an electric Aston Martin? A zero-emissions spy is closer than you might think, as the car company boss lays out plans for an electric Aston with between 800 and 1,000 horsepower.
Andy Palmer said it is inevitable that all carmakers will eventually move away from internal combustion engines and towards electric motors. He said his 102-year-old company will make the switch to electric instead of fighting to meet ever-shrinking emissions targets with smaller capacity petrol engines.
"We're a V12 engine company. Project that into the future. Do I go the way of the rest of the industry and downsize the engine? Do I see Aston Martin with a three cylinder engine? God forbid," Palmer said during an interview at the Bloomberg New Energy Finance conference in London. "You've got to do something radical. Electric power gives you that power. It gives you that torque."
James Bond to get an electric Aston?
As for James Bond's future ride, the MI6 spy will be sticking with his DB10 for now, which features in the upcoming film Spectre, but an electric car could be heading towards Q-branch for some modifications in the future. "[An electric car is] an awfully good getaway vehicle. I don't think James really cares what the power train is as long as it's fast and beautiful."
Looking to what Aston Martin could achieve with an all-electric platform, like that used by Tesla in the Model S and new Model X cars, Palmer said: "We're talking about an electric Aston Martin with between 800 and 1,000 horsepower. Imagine having all that torque on demand."
Targeting zero emissions
This isn't the first time Aston Martin has talked about its electric future. Palmer said back in April 2015 that such a car could go on sale in two to three years' time, and that an engineering feasibility study is already under way with a specialist UK-based engineering company. "Electric power gives us the performance we want, although you won't have a V12 noise – you'll have something that works just as well for a luxury car – silence. And you'll have zero emissions," he said.
It was speculated earlier in 2015 that Aston's first all-electric car would be based on the four-door Rapide luxury saloon car it currently has on sale, which sits comfortably above the most expensive Tesla Model S.
The company boss said this week that Aston Martin would not be looking to compete with Tesla in the electric saloon car market, but would instead aim higher and keep its vehicles in the luxury £100,000+ sector. The company would not be a "vanilla in the middle", Palmer said. Regarding the VW emissions scandal, the Aston boss admitted that "customers aren't going to trust us for a while. It also means that time is up for the diesel. In markets where you have a lot of installed capacity, diesel will go through a slow death."