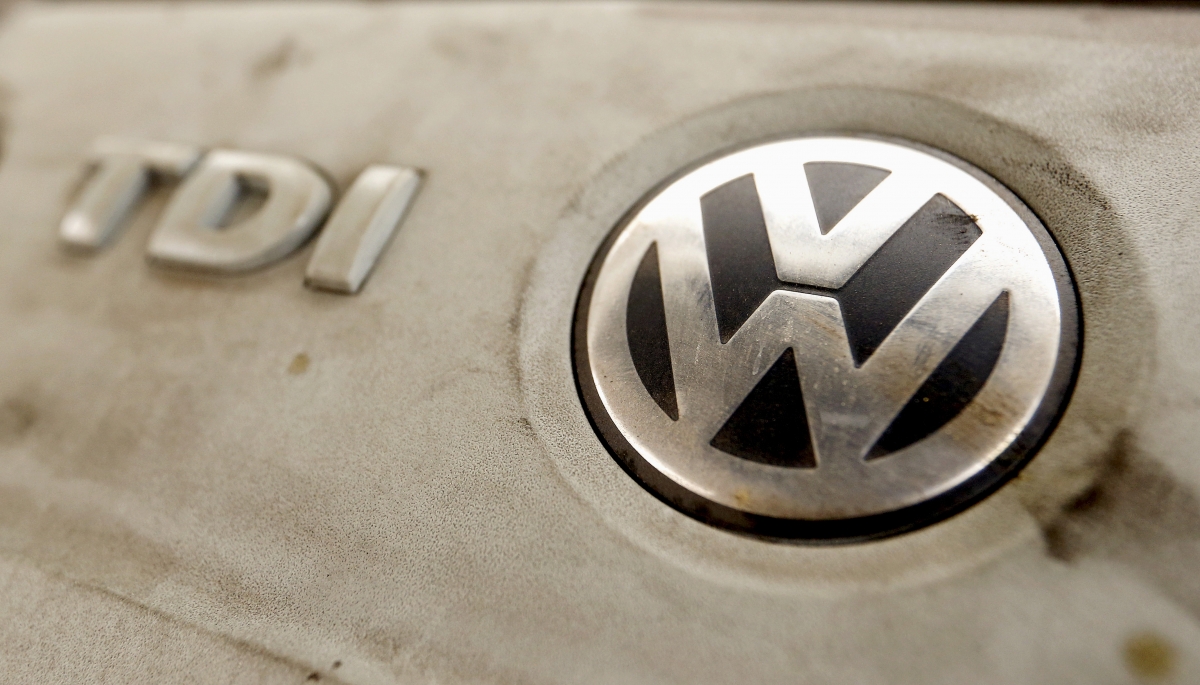 Volkswagen and its group of car brands, including Audi, Seat and Skoda, has begun sending letters to drivers of vehicles caught up in the emissions cheating scandal. The letter, sent to owners of VW Group-produced cars all over the UK, says their vehicles are safe to drive and will be fixed for free.
Letters were sent from the UK directors of VW's various brands and, although it falls short of an apology for rigging cars to cheat their way through emissions tests, seeks to reassure drivers that their cars "remain technically safe and roadworthy...there is no need for [owners] to take immediate action."
The letter, which is being sent out to owners of diesel cars with the EA189 diesel engine, continues: "A service action including your car will be required to rectify the issue. Technical solutions are currently being developed and the matter is being worked upon with the utmost priority."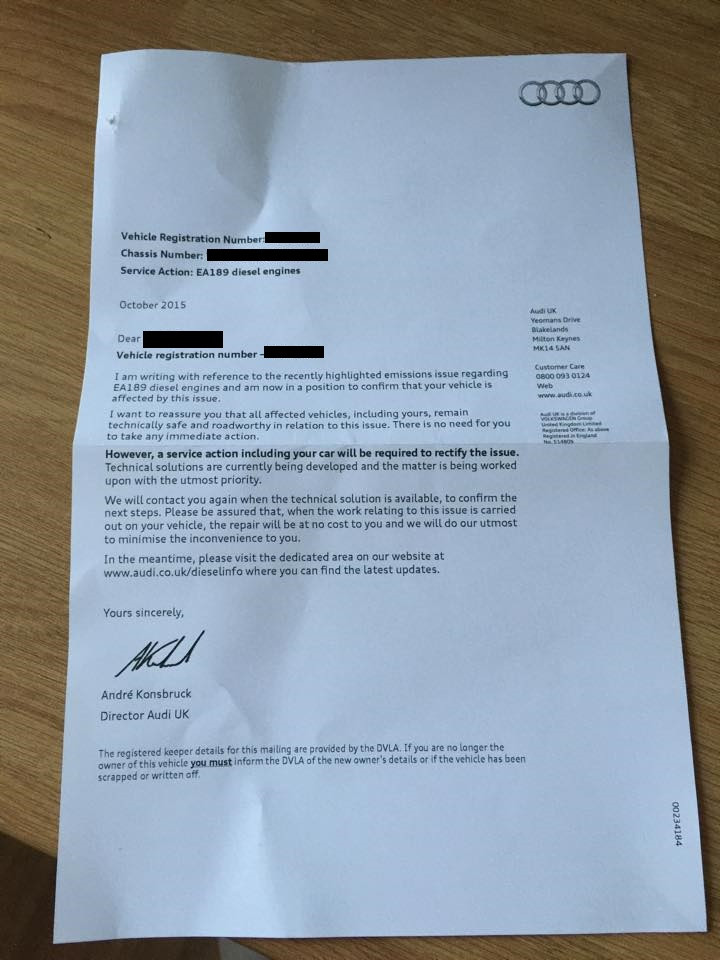 Letters are being sent to UK drivers of affected Audi, VW, Seat and Skoda diesel cars
IBTimes UK
In a letter sent to the owner of an Audi A1, and seen by IBTimes UK, Audi UK director Andre Konsbruck says drivers of affected vehicles will be contacted again "when the technical solution is available to confirm the next steps."
It is likely that many vehicles will require hardware changes as well as a software update to stop the cars from running a different engine map when tested for emissions.
"Please be assured," Konsbruck adds, "when the work relating to this issue is carried out on your vehicle, the repair will be at no cost to you and we will do our utmost to minimise the inconvenience to you."
Although there is no indication as to when the work will be carried out, or when drivers will be contacted again, the letter points to the Audi website, where more information will be made available.
It has been more than three weeks since the VW emissions scandal first broke, and since then the company has admitted to deliberately installing a "defeat device" which drastically reduces exhaust emissions while being tested in a laboratory or garage on a rolling road. When driven normally, affected vehicles were found by the US Environmental Protection Agency to emit up to 40 times the legal US level of nitrogen oxide. Vehicle emissions are tested differently in the UK and Europe, but cars with the guilty diesel engine are still being recalled for changes to be made.