The mother of murdered toddler James Bulger has called his killer, Jon Venables, a "vile, perverted psychopath" after he was caught with child abuse images for a second time last week.
It has been reported that Venables, 35, is suspected of having child porn images on his computer during a routine check at his home by probation officials.
Bulger was abducted, tortured and murdered by Venables and his classmate Robert Thompson when he was just two years old, in a crime which shocked Britain.
His killers were just 10 years old when they murdered the boy in Merseyside in 1993. Since being freed in 2001 on life licence, they have been given new identities after serving eight years in prison.
Since Venables was freed he has been arrested for affray and possession of cocaine in 2008 and then was jailed in 2010 for two years after pleading guilty to downloading images of child abuse.
Living under a new identity, Venables was arrested last week, and Bulger's mother Denise Fergus had predicted that he would reoffend again before he was taken back into custody.
"Venables has now proven beyond any doubt what a vile, perverted psychopath he has always been," she said according to the Evening Standard.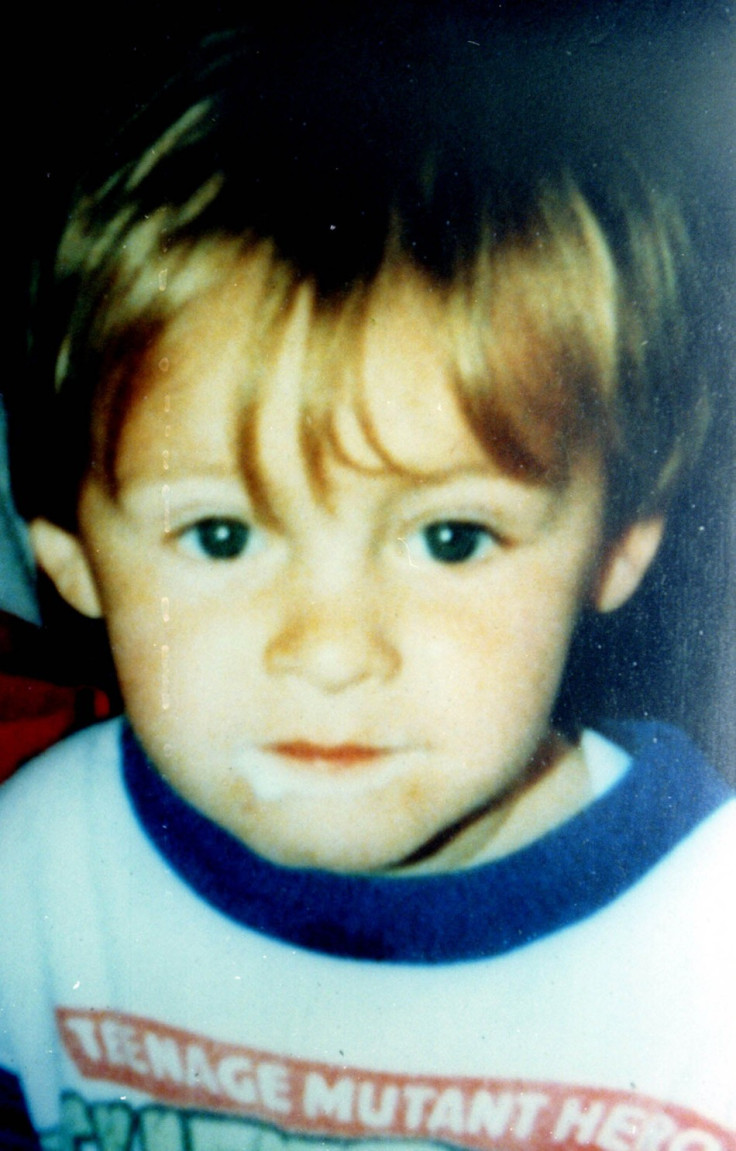 Fergus added that she was left feeling "extremely upset" after receiving "few details" from the probation service about the arrest and finding out just before the press.
"What hurts me the most is the way the probation service has tried to cover this up," Fergus said.
"It's clear they were trying to keep this quiet until they got a call from the media. That left me extremely upset, angry, and feeling insulted.
"I will be taking advice from my lawyer before making a formal complaint to the probation service... I predicted Venables would reoffend unless they kept a very tight rein on him and I pray that now please someone from the UK Government will finally listen to me."
Venables has not yet been charged for the new offences. He has been given at least two new identities, one on leaving prison, and another after his first alias was revealed and published online.
Venables remains on lifelong licence conditions for the murder of Bulger, who was snatched from Bootle's Strand shopping centre before being tortured and murder, and his body left on train tracks.
Venables and Thompson were the youngest people to be convicted of murder in the UK in the 20th century.