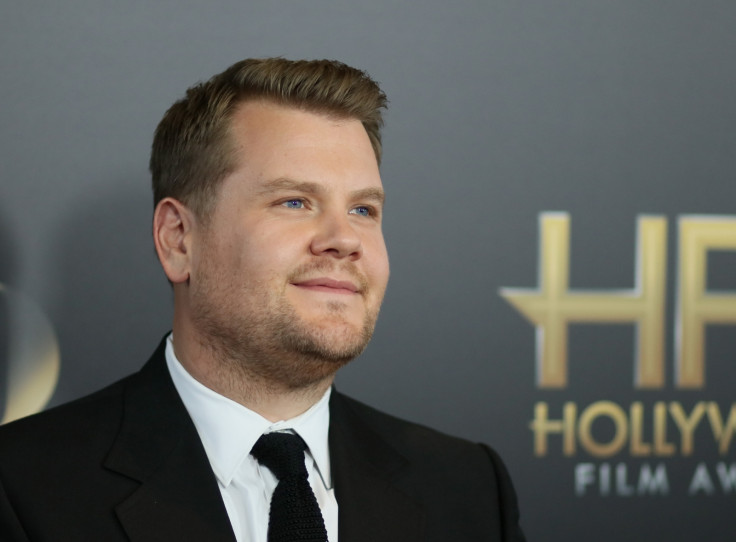 James Corden has described actor Pierce Brosnan as one of the rudest celebrities he has ever met.
The Late Late Show host made the revelation after being prompted by guest Khloe Kardashian during a segment on his chat show called Spill Your Guts or Fill Your Guts, based on the game truth or dare.
The 38-year-old was asked to name a famous person who had been rude to him. Failure to answer would require him to drink bird saliva as a forfeit.
"There was someone. But I don't know if we're going to try and book him on the show. I don't know if I can drink it."
The Keeping Up With the Kardashians star insisted that Cordon name and shame the celebrity.
"Why would you want to book him if he's rude. Screw him, and tell us the name," she insisted.
Unwilling to consume the vile concoction, he blurted out the name of the Bond star. "Pierce Brosnan. I don't think he's a rude man, he just happened to be [to me].
Explaining the circumstances of the alleged incident in which he was snubbed by the Die Another Day star, Corden said: "I went to see U2 and I was there with my friend Louis and his wife, and my wife, and Pierce Brosnan was with some friends and they left halfway through the gig to go off, and we left the space [for them].
"And then they had been gone quite a long time and Bono was right there on this big runway in the middle of the show. So me and my wife moved into this area, and literally, I've never felt anything like it, this arm went on here and just pushed me out the way. And I looked at him, and he didn't even glance at me and he just moved back into his area."
"Maybe he was drunk," asked Khloe. "Maybe he's just a bit f***ing rude," replied James.
However, the TV host drew the line at naming the guest with the worst vocals on "Carpool Karaoke" according to Mail Online.
"I just think it's so unfair to answer this. I mean I could tell you who it is," he mused. Preferring not to disclose the identity of the warbler with the suspect vocals, he instead agreed to chew on some chicken feet.