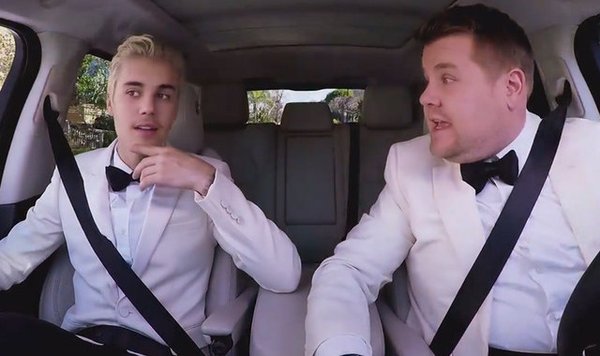 We all knew and loved him as Gavin's chubby and slightly intellectually-challenged pal Smithy on the Barry Island/Essex-based TV comedy series, Gavin & Stacey. But now James Corden is enjoying mind-blowing success across the pond as he celebrates the one year anniversary of his CBS talkshow, The Late Late Show with James Corden. IBTimesUK takes a look at the comedian's rise to international stardom whereby he can click his fingers and the likes of Justin Bieber will join him for a sing-a-long to Uptown Funk while they drive around LA in matching white tuxedos.
James Kimberley Corden – yup, his middle name is Kimberley – is a Hillingdon-born actor, writer, producer, comedian, singer and television host (he most probably juggles with fire in his spare time). He succeeded Craig Ferguson on The Late Late Show whose decade-long tenure ended in December 2014 and has won over the American audience with his warming and hilariously infectious personality with no qualms.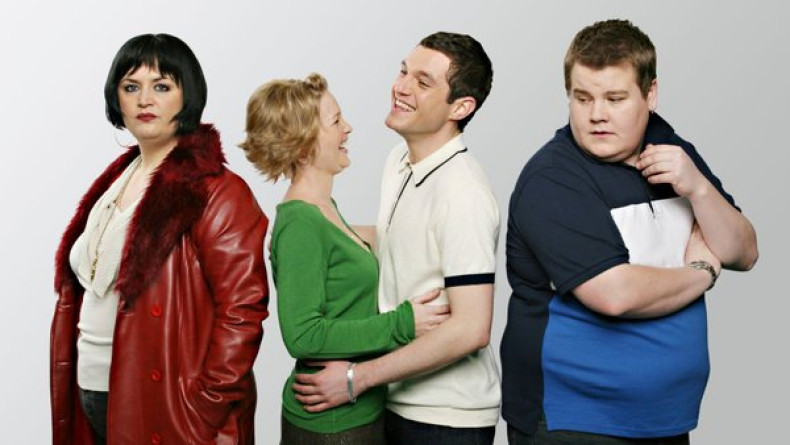 But it wasn't all talkshows and car duets with Adele from the off. Corden has dipped his toes in various showbusiness ponds, making an impact as a stage actor with his famous lead part in the comedy play One Man, Two Guvnors – which hit Broadway after its stint at the National Theatre to the West End and was also cinecast worldwide via National Theatre Live. Corden subsequently won the 2012 Tony Award for Best Actor in a Play.
On the note that everything he touches turns to gold, his BBC Three sitcom Gavin & Stacey, which he co-wrote with Fat Friends co-star Ruth Jones was well-received critically. Corden won a list of gongs for the hit series including Best Male Comedy Performance at the Baftas, whilst the show won Audience Award for Programme of the Year at the ceremony. Things took a nosedive when the phenomenal success of the show went to his head and he was branded arrogant during the acceptance speech, questioning why the show hadn't won more. He later wrote in his 2011 autobiography that his behaviour was "ungracious, ungrateful and brattish".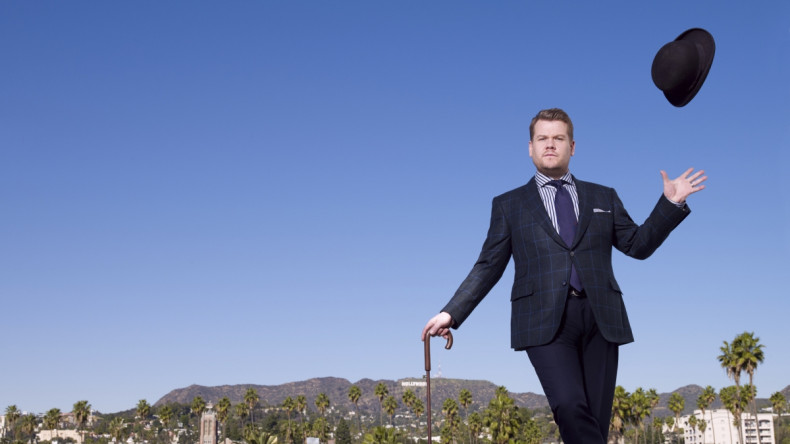 But Corden bounced back with his easy charm and lovable personality that resonates with 'lads' up and down the country. The 37-year-old family man is married to the grounded Julia Carey but is rubbing shoulders with the likes of One Direction, David Beckham and Adele amongst a list of international stars. Vogue editor Anna Wintour has even cited him her favourite comedian, and being Wintour's 'favourite' anything is no easy task.
Learning his lesson from the whole Bafta fiasco, Corden went all coy about his big shiny new job Stateside and confessed he feared losing it within the first few months. "What are the chances of a chubby guy – and I'm being generous – going to America and hosting a talk show every night being anything other than a complete mistake?" he told The Mirror before commencing the chat show.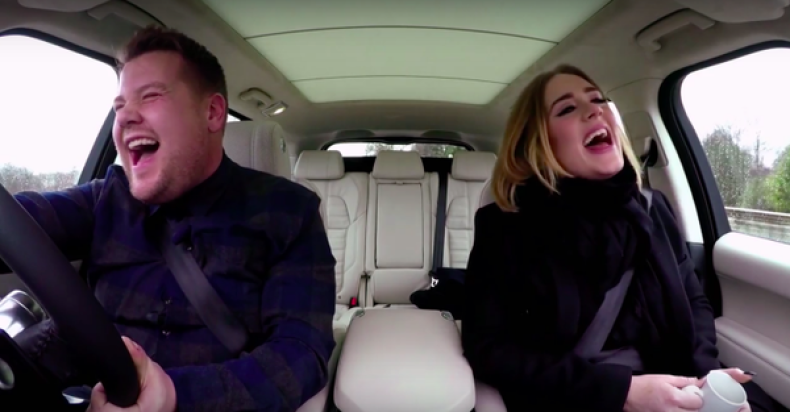 He needn't have worried, as critics and US audiences lauded the show when it aired. The Hollywood Reporter described him as "affable and sincere," and E! said they were "in love" with the bubbly host after just one episode. Since then, he's been winning at life with his viral Carpool Karaoke becoming a television series in its own right – a segment of the show where he sings, chats and throws in a sketch with an A-list celebrity in his car – and has featured the likes of Mariah Carey, Adele, Chris Martin, One Direction, Elton John, Sia and more.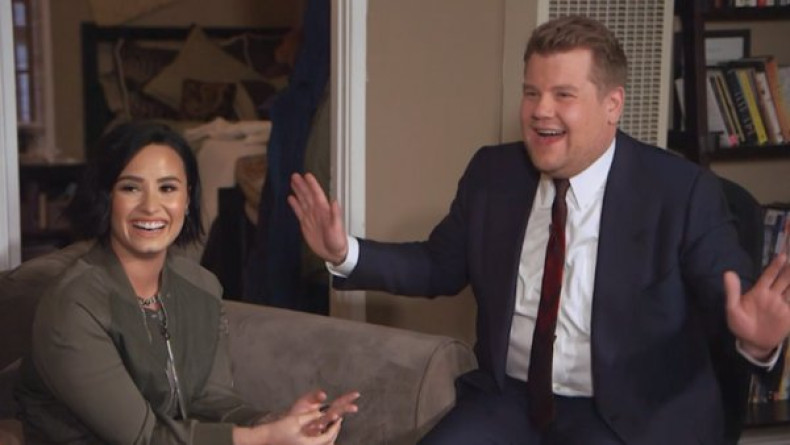 So as he celebrates his one-year-anniversary by re-creating his door-to-door episode from his second week on air with guests including Colin Farrell, Wanda Sykes and Demi Lovato (watch below), we wonder if he'll do another Carpool Karaoke segment with yet another famous face? If he nabs Beyoncé we'll definitely give him a Smithy-style bear hug.