A touchy subject amongst affected families, the neurodevelopment disorder characterized by impaired social interaction, autism, is making headlines lately as it has emerged that all of us carry genes of autistic spectrum disorders (ASD), according to a team of international researchers including academics from the University of Bristol. It has also come to light that people with autism "are dying earlier than the general population" after a recent study conducted in Sweden citing that their life expectancy is of 54 years compared with 70 for matched controls, BBC reports.
So it's pertinent timing that tonight's programme, The A Word, airs on BBC1 for a 6-part drama about a messy, extended family centering around a child with autism. More than that, it is a story about miscommunication within the family – and it has nothing to do with their intellect, humour or integrity – but their struggle to express deep emotions.
Written for the BBC by BAFTA Award-winning Peter Bowker (Marvellous Occupation, Blackpool) the series is shot on location in The Lake District and at Manchester's Space Project. It features a stellar line-up with the likes of Christopher Eccleston (The Leftovers, Fortitude), Lee Ingleby (Our Zoo), Morven Christie (Grantchester), Greg McHugh (Fresh Meat), Vinette Robinson (Sherlock) and newcomer, 6 year-old Max Vento.
Christopher Eccleston has spoken about working on the project, "I'm very proud to be reunited with writer Peter Bowker on The A Word. This is a special job for us all. We hope the audience take us to their hearts."
The story follows five-year-old Joe (Vento), a beautiful, dreamy little boy who is seldom seen without his headphones in, thriving on a daily routine set to a soundtrack of punk, new wave and indie classics. A very advanced music taste for a person aged five, you would think. Until he starts school he is thought of as a little odd, eccentric and perhaps anti-social. He is maybe behind on the development checklists and when his uncle Eddie and his wife Nicola return to the family home to rebuild their broken marriage, they become the first people brave or tactless enough to suggest that Joe's problems run deeper than simply being a bit odd.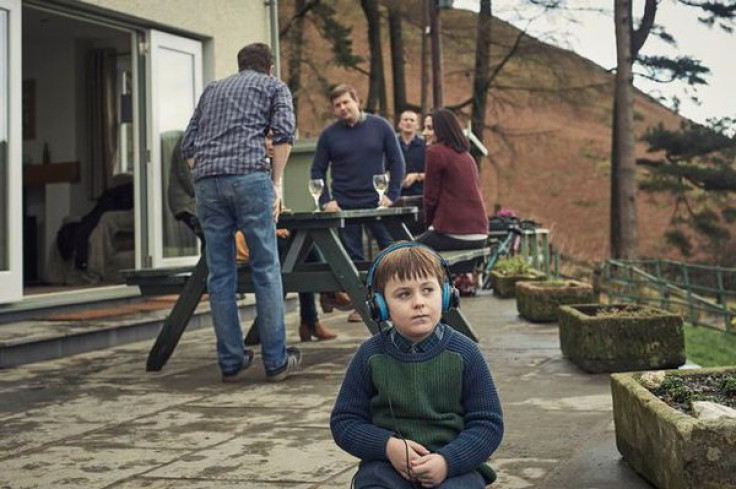 So once Nicola says the unsayable, the family's patriarch, Maurice, begins to express his own misgivings about his grandson, and a can of worms are opened. The revealing moment at his birthday party leads to mother Alison (Christie) and dad Paul (Ingleby) beginning to realise there may be more to his eccentricities.
Weeks following Joe's diagnosis, his character and autism magnify and exaggerate the tensions and fault lines that run throughout this multi-generational family as they adapt to the changes in their lives and finally learn to communicate.
Creator, Bowker, said: "We have the opportunity here to make something funny, tough, realistic and inventive about contemporary family life and autism. In a society where imperfection increasingly comes with blame attached it seems timely to look at how autism is regarded both within a family and the wider community – and to give some insight into how that experience might be for the child on the autism spectrum.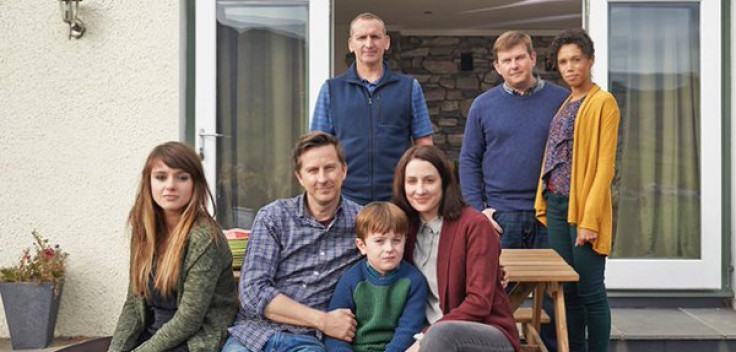 He added, "It's a drama full of ideas – about parenthood, about disability, about communication, about community – and will emphatically engage an audience whatever their experience of the subject".
Smart, contemporary and full of ideas, The A Word is about parenthood, disability and community, all tied together with a good dose of audacious humour and shines a light on this particular issue in an unusual yet everyday set of circumstances. It'll also ring true to anyone who's ever been driven crazy by their family. Worth a watch.
The A Words airs tonight (22 March) on BBC1 at 9pm. Watch the trailer below...