After her character Tina McIntyre was killed off on ITV's beloved soap Coronation Street, we've kept a close eye on Michelle Keegan as she kicked the cobbles to make it as a big-time actress with Hollywood on the horizon. So as she takes the baby steps to global stardom, these newly released snaps of her debut in series two of BBC1's Our Girl will not fail to excite her fans.
Glamorous Keegan, who wed former TOWIE star Mark Wright in 2015, still manages to look sensational in her military gear which features a seriously hefty helmet (could explain why she looks in pain) with minimal make-up as she replaces Lacey Turner who left the army drama about medics in the British Army to reprise her role as Stacey Branning on EastEnders.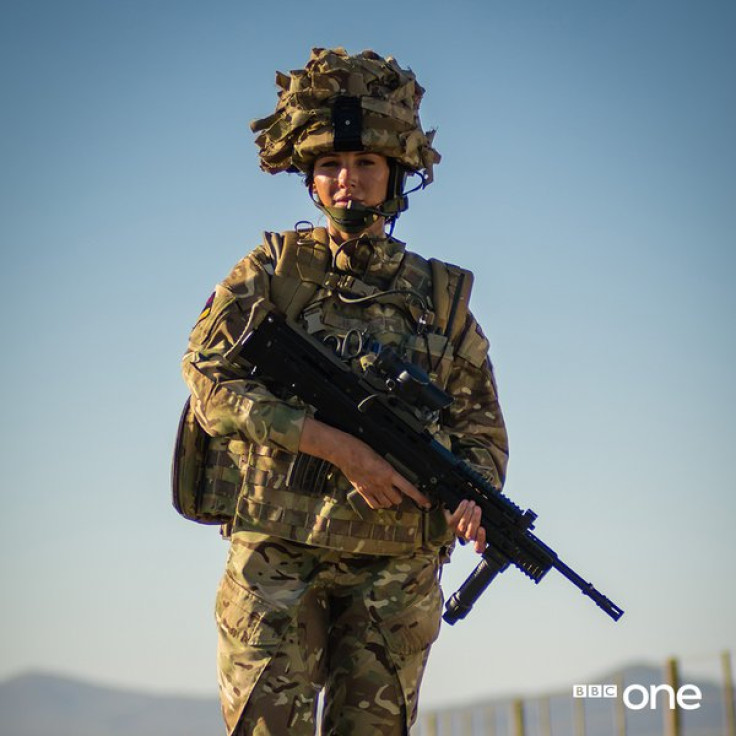 The former Corrie star, 28, plays Corporal Georgie Lane as filming commenced on the new five-part series written and created by Tony Grounds. Made by BBC Drama Production, Our Girl will return to the small screen with Keegan's character as the new female medic – joining Two Section on a humanitarian mission to the heart of Africa. Sounds a lot more exciting than a Friday night at the Rovers Return Inn.
It was also confirmed that Ben Aldridge will be returning to reprise his role as Captain Charles James in the new series – which is expected to hit screens later this year. When the show had begun filming in South Africa, Michelle said: "First time I put on the uniform it felt quite surreal, but then I immediately felt the sense of duty – as if I was in the military."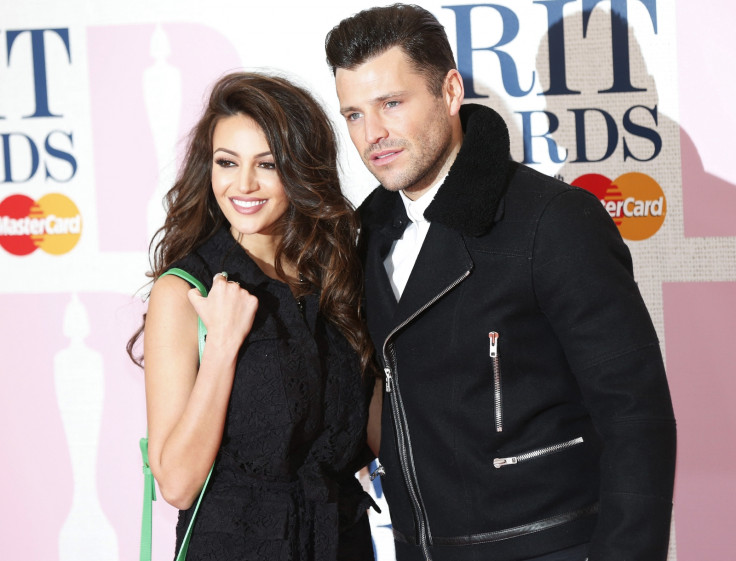 Keegan is joined by Luke Pasqualino (The Musketeers, Skins) as maverick Special Forces officer Elvis Harte, Royce Pierreson (Murdered By My Boyfriend) as Dr Jamie Cole and newbies to the drama include Rolan Bell (EastEnders, Doctors) as Sergeant King and Sean Sagar (Top Boy) as Monk. Anthony Oseyemi (Behind Enemy Lines) will also star as the Kenyan forces' Captain Osman.
Grounds said: "Excited to be following Two Section on a mission to the Kenya/Somalia border. Our new medic Georgie Lane, with tours of Afghan and West Africa under her belt, now has to deal with the fraught, perilous and ever-changing situation in East Africa. It is amazing to have such a talent as Michelle Keegan bringing Georgie Lane to life," What's On TV reports.
Keegan's character Georgie will be challenged both professionally and personally as she takes on the volatile posting in Kenya and the role will undoubtedly be a contrast to the mouthy, troublesome Tina in Corrie. We bet she'll get it Wright on the money, though.
We'll be marching over to the sofa in time to watch her cameo, so stay tuned for a confirmation air date of the show, which drew a consolidated audience of 6.3 million in its first series and received a nomination at the RTS Awards for Best Single Drama.