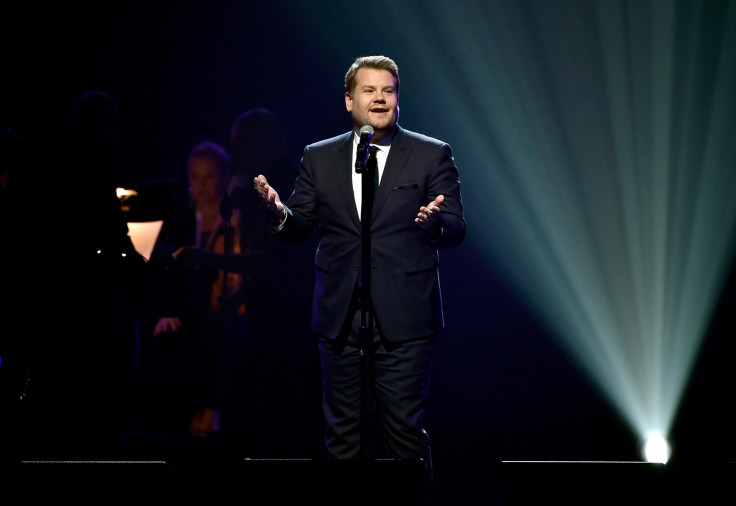 After inviting a league of A-list celebrities on to his Carpool Karaoke segment, from the likes of Adele to Justin Bieber, you would think that James Corden would welcome on a US presidential candidate with open arms.
But the comedian has banned Republican front runner Donald Trump from making an appearance on The Late Late Show, claiming he'd be "terrified" by Corden's rapping skills. Corden told Rove McManus and Sam Frost on their 2DayFM Hit 104.1 breakfast show on Tuesday (31 May): "Donald Trump is terrified of coming on our show," adding, "I would destroy him [in a rap battle.]"
The news may come as a disappointment to fans of the British star's talk show, which has got the likes of Jennifer Lopez, Gwen Stefani and Nick Jonas to discussed their love lives openly in recent episodes.
Corden also took on former Friends star David Schwimmer in an hilarious rap battle that has since gone viral. Despite neither party being renowned for their rapping skills, they both acquired a few cheers for their witty word play and personal digs.
The 37-year-old Brit set the bar high with his acerbic bars, claiming: "Millennials let me introduce you to this guy, his name is David he was famous back in '95," and "here's the chance to prove you got balls while I ignore you, like Jennifer Anniston does your calls."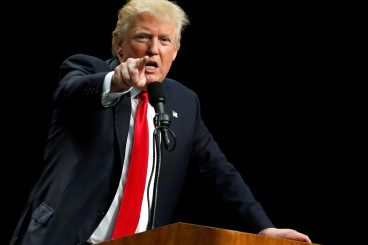 Director and actor Schwimmer, 49, sniped back with: "A Brit in America is your one claim to fame. We all know as an actor your roles were all the same: the heavy best friend, the humorous sidekick with a belly so big you can't find your own [pointing to his manhood]. Dickens, the author we all read as kids, he's British like you but people know who he is."
The onstage war reached new heights when Australian comedienne Rebel Wilson joined the duo and stole the limelight once and for all.
Watch the full rap battle below.