James Foley: National Security Council Says Beheading Video is 'Authentic'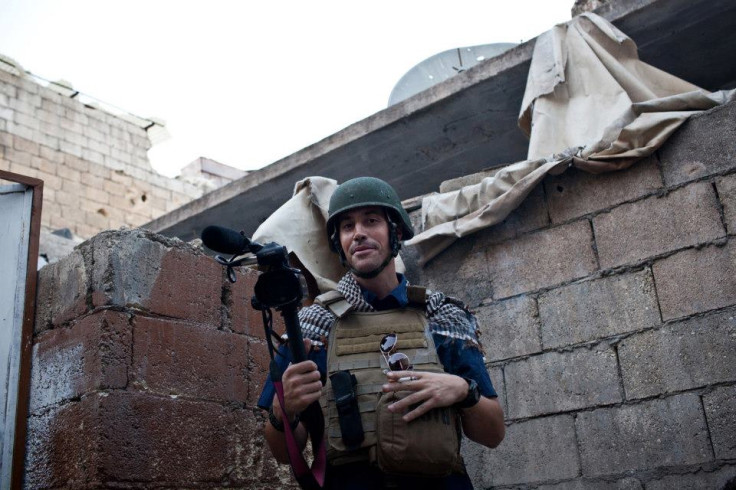 The National Security Council (NSC) has confirmed the authenticity of the video depicting the beheading of American journalist James Foley, allegedly at the hands of Isis (known as Islamic State) militants.
"The US Intelligence Community has analysed the recently released video showing US citizens James Foley and Steven Sotloff. We have reached the judgment that this video is authentic. We will continue to provide updates as they are available," it said.
Earlier, the FBI had told Foley's family that preliminary analysis showed "no reason to believe" the gruesome video of Foley's death is not real, according to GlobalPost.
The news website agency added it was waiting for the long process of authentication to be completed, so the journalist's death can be confirmed.
The graphic footage of Foley's decapitation, posted on YouTube and later removed from the site, showed a masked man speaking in English with a London accent, before killing Foley.
Foley was captured by jihadists in November 2012.
Retaliation for bombings
The alleged killing of Foley was a retaliation for US airstrikes against militants in northern Iraq, according to the Foley's killer. He also claimed to be holding US freelance journalist Steven Joel Sotloff hostage. He threatened president Barack Obama that Sotloff's fate will depend on the president's "next move".
AP reported that two US officials, speaking anonymously, indicated that the video was authentic.
The family of Foley released a statement, which they asked GlobalPost to share, despite not having received confirmation of Foley's death yet:
"We have never been prouder of our son and brother Jim. He gave his life trying to expose the world to the suffering of the Syrian people. We implore the kidnappers to spare the lives of the remaining hostages. Like Jim, they are innocents. They have no control over American government policy in Iraq, Syria or anywhere in the world.
"We thank Jim for all the joy he gave us. He was an extraordinary son, brother, journalist and person. Please respect our privacy in the days ahead as we mourn and cherish Jim."
Foley has reported extensively across the Middle East, working for the US news website GlobalPost, and other media outlets including the French news agency AFP.
© Copyright IBTimes 2023. All rights reserved.