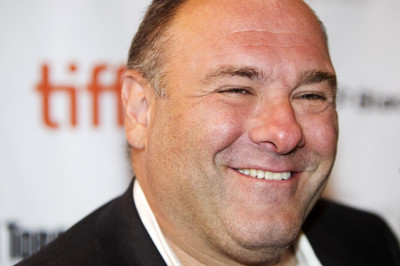 Family members, friends, fans and celebrities have gathered to pay their final respects to James Gandolfini at his funeral in New York.
The actor, loved for his starring role as mob boss Tony Soprano in HBO's crime drama The Sopranos, died of a heart attack while on holiday with his son in Rome. He was 51.
He is being laid to rest following a memorial service at the Cathedral Church of St John the Divine.
Stars including Edie Falco, Gandolfini's on-screen wife Carmella in The Sopranos, actor Alec Baldwin and series creator David Chase were among the mourners.
Fans lined the streets outside the church ahead of the service.
Paying tribute to the Gadolfini, Chase, described the father-of-two as a great actor who brought the traits of a sad boy, "amazed and confused" to his work.
"You were a good boy," the showrunner said in a eulogy written in the style of a letter.
Chase also recalled a particlur occasion when Gandolfini told him "you know what I want to be? A man. That's all. I want to be a man."
Gandolfini's widow Deborah Lin also made a brief speech describing her husband as a great father.
"Jim, one of the things I loved the most was watching you be the father that you were to Michael and Lily," she said.
"Thank you for the memories of the beautiful life we shared together. I love you Jim and I always will. Rest in Peace."
According to the New York Post the ceremony was expected to include a film tribute produced and filmed by HBO as a gift for the actor's family.
It is believed that over 1,500 people were packed into the Manhattan cathedral for the final send-off.