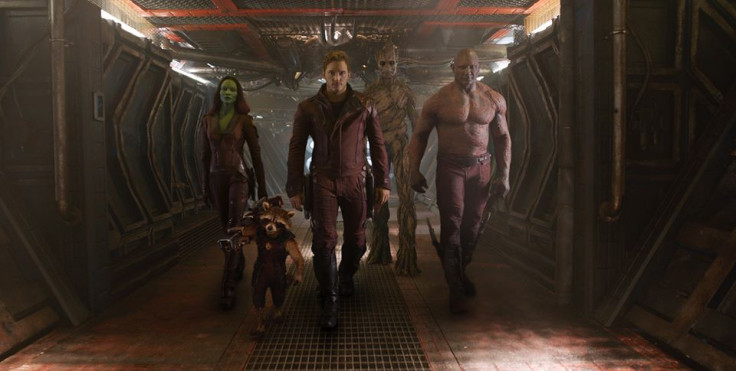 Guardians Of The Galaxy 2 director James Gunn has a serious spoiler message for fans after the first look of Ego was unveiled post the San Diego Comic Con 2016 and he has a few words for his fans on why Peter Quill / Star-Lord's father's identity was not a spoiler.
Kurt Russell is set to enter the Marvel Cinematic Universe and details about his character were revealed to the SDCC audience and the news of him playing Ego the Living Planet – the father of Chris Pratt's character – spread like wildfire.
In a lengthy Facebook post, the 45-year-old American director and screenwriter wrote while addressing his fans: "Anyway, people have been particularly excited, confused, and supportive of keeping Marvel Cosmic truly cosmic with the reveal of Peter Quill's father's identity. However, there has been a minority of folks who have questioned, and even been angry, that I and Marvel would reveal something so major months before the film comes out."
In a bid to stop plot speculations, the director has divulged a lot of information about the prime characters in the upcoming Marvel movie. "If we lived in a perfect world, I wouldn't tell you ANYTHING before you walked in to see Guardians of the Galaxy Vol. 2. I wouldn't tell you Groot was now Baby Groot, I wouldn't tell you Mantis was in the movie, I wouldn't say that Ayesha and Taserface are our antagonists, that Yondu and Nebula have incredibly important roles in the film, nor would I tell you that Quill's father is Ego the Living Planet."
However, Gunn insisted that none of the revelations will dampen the excitement for fans when they watch it in theatres as the plot is not built on "shocking twists in the same way Luke's father was Darth, Soylent Green was people, Rosebud was a sled or that pretty woman from Crying Game had a penis".
In his post, Gunn also admitted that he uses the codename 'J'son' for Russel in all artworks and scripts to hoodwink the online media. He ended with an assurance that the sequel is filled with "many more surprises".
Guardians Of The Galaxy Vol. 2 will be released in cinemas on 28 April 2017 in the UK and 5 May in the US. Apart from Russel and Pratt, the movie also stars Elizabeth Debicki, Karen Gillan, Dave Bautista, Zoe Saldana and Sylvester Stallone.